K A S H R U T . C O M©
The Premier Kosher Information Source on the Internet
---
HOME | PASSOVER | CONSUMER | COMMERCIAL | TRAVEL | ZEMANIM | LINKS | ARTICLES | RECIPES | HUMOR | E-MAIL LIST

---
Consumer Kashrut Alerts
The following Canadian kashrus alert is from the Scroll-K and the Star-K on January 6, 2009 and reissued by the Star-K on January 19, 2010.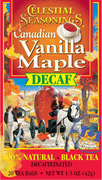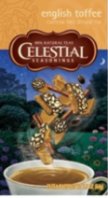 In January 2009 the Star-K released the following alert:
Packages of the following Celestial Seasonings Teas - English Toffee and Decaf Vanilla Maple printed for Canada, with French, were labeled incorrectly as pareve with the Star-K hechsher. The products are actually certified by the Scroll-K and are dairy (cholov stam).
All unused packaging had been destroyed when the error was discovered. Packages already in the distribution system have reached the United States. Please be aware of this when purchasing Celestial Seasonings brand English Toffee and Decaf Vanilla Maple with French on the label.
The information posted is from secondary sources. We cannot take responsibility for the accuracy of the information.
Copyright © kashrut.com. Permission is granted to reprint these alerts in hardcopy print media if kashrut.com is credited as the source of the information.
כל האומר דבר בשם אומרו, מביא גאלה לעולם אבות ו"ו