K A S H R U T . C O M©
The Premier Kosher Information Source on the Internet
---
HOME | PASSOVER | CONSUMER | COMMERCIAL | TRAVEL | ZEMANIM | LINKS | ARTICLES | RECIPES | HUMOR | E-MAIL LIST

---
Consumer Kashrut Alerts
The following British kashrus alert is from the London Beth Din on June 9, 2010.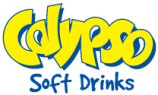 Please note that although Calypso Pure Fruit Juices are listed as approved and Parev on p.89, there is now a new variety, Calypso Tropical Juice which is Not Kosher. The other varieties are still permitted.
Newly launched icepop, Calypso Jubbly Cola is Not Kosher. The kosher status of other varieties is as follows:
P Jubbly Blackcurrant
P Jubbly Orange
NK Jubbly Smoothie Orange, Mango & Passion Fruit
NK Jubbly Smoothie Strawberry & Banana
P Jubbly Strawberry
P Jubbly Tropical
The information posted is from secondary sources. We cannot take responsibility for the accuracy of the information.
Copyright © kashrut.com. Permission is granted to reprint these alerts in hardcopy print media if kashrut.com is credited as the source of the information.
כל האומר דבר בשם אומרו, מביא גאלה לעולם אבות ו"ו