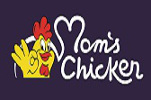 TNUVA USA, a Fairfield, N.J., establishment is recalling approximately 8,316 pounds of Mom's Chicken Extra Thin Cutlets product due to possible contamination with Listeria monocytogenes (Lm), the U.S. Department of Agriculture's Food Safety and Inspection Service (FSIS) announced today.
The product was produced on August 18, 2013, and shipped to the company's distributor in New Jersey. FSIS will post complete store locations as the list becomes available on its website at www.fsis.usda.gov. The following product is subject to recall: (Picture of label is here):
28.8-oz. (1.8 lb.) bags containing "MOM'S CHICKEN EXTRA THIN CUTLETS, THIN-CUT BREADED CUTLET SHAPED CHICKEN BREAST PATTIES."
Bags bear the Israeli establishment number "209" within the Israeli mark of inspection. The product's expiration date is February 18, 2015, and bears the following UPC number on the packaging: 843426005866.
The problem was discovered when FSIS personnel conducted a routine sampling of product which tested positive for Lm. FSIS held the product and it did not enter commerce. Further investigation by FSIS determined that other products were produced on the same line without clean up between products. FSIS and the company are concerned that some product may be frozen and in consumers' freezers. FSIS and the company have received no reports of illnesses associated with consumption of these products
Consumption of food contaminated with Lm can cause listeriosis, a serious infection that primarily affects older adults, persons with weakened immune systems, and pregnant women and their newborns. Less commonly, persons outside these risk groups are affected.
FSIS routinely conducts recall effectiveness checks to verify recalling firms notify their customers of the recall and that steps are taken to make certain that the product is no longer available to consumers. When available, the retail distribution list(s) will be posted on the FSIS website at www.fsis.usda.gov/recalls.
Media and consumers with questions regarding the recall can contact Customer Service at 1-844- GOTNUVA (1-844-468-6882).