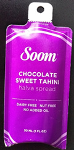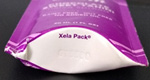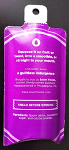 February 13, 2019 from FDA:
The U.S. Food and Drug Administration is alerting consumers of potential Salmonella Tennessee contamination of Soom Foods Chocolate Sweet Tahini Halva Spread. This product is individually packaged in 1 oz. (30 ML) pouches or packets with a stamped lot number of "67333D" on the bottom. The spread is packaged in purple laminated paper packets with a tear-away tab on one end.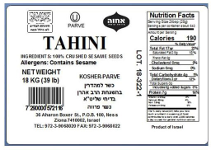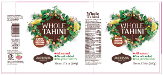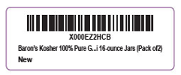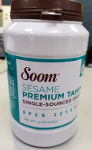 December 11, 2018 from FDA, November 27, 2018 from the FDA and the FDA & CDC:
Achdut LTD. of Ariel, Israel, is recalling its Tahini products of all packages and sizes produced on the following dates: April 7th to May 21st 2018, because it may be contaminated with Salmonella.
The recalled "Tahini" was distributed internationally in retail stores and through mail orders.
The tahini products are Tahini, Whole Tahini, Organic Tahini and Seasoned Tahini. Container sizes: 15oz, 16oz, 17.6oz, 635 oz (428g, 454g, 500g, 18Kg), with lot numbers 18-097 to 18-141 or with expiration dates April 7th to May 21st 2020, while the Baron's brand carries an expiration date of 5/5/2021. The brand names of the products are: Achdut, Baron's, S&F, Pepperwood, Soom and Achva.
Achdut is collaborating with health officials in connection with a positive finding of Salmonella in a US import sample of Achdut Tahini linked to a Salmonella outbreak that is currently being investigated by FDA and public health officials.
The probable root cause for this recall is cross contamination. The company has eliminated the source of contamination and preventive steps were taken.
Consumers who have purchased the Tahini above are urged to return them to the place of purchase for a full refund. Consumers with questions may contact the company at 972-3-9068020, Sun-Thu 08:00-17:00 GMT+2.