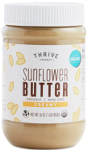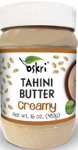 January 28, 2019 from FDA:
Oskri Organics Corporation of Lake Mills, WI is recalling ALL Oskri Corporation manufactured nut butters. Consumption of this product may cause potential health risk.
"We began production of the recalled Oskri Corporation manufactured nut butters the beginning of January 2018. This recall pertains to ALL Oskri Corporation manufactured nut butters with Best By dates of June 2020 (6/20) and earlier."
Oskri Corporation has distributed Nut Butters to the following states: NY, MI, CA, PA, OH, WI, NH, IL, FL, MA, TX, AZ, IN, ID, OR, SC, and RI.
Nut butters subject to recall include: Almond, Cashew, Coconut, Peanut (all flavor varieties), Pumpkin, Sunflower, and Tahini. Nut butters are sold in 16 oz plastic jars with the Lot Number either on the top or bottom of the jar near the Expiration Date, in Pouches with the Lot Number and Expiration Date located on either the top or bottom of the back of the pouch. On bulk packaging, which would be Oskri Corporation boxes, the label should be located on the box in the upper right-hand corner of one of the four sides. This label will list the lot number, production date, as well as the expiration date.
If you are in possession of any of these products, we urge you to quarantine and destroy the product immediately.
Organic Peanut Creamy
666016316285
Organic Peanut Crunchy
666016316469
Organic Peanut Espresso
666016401103
Organic Peanut Chia Flax
666016401097
Organic Peanut Honey Sea Salt
666016400724
Organic Peanut Spicy Cayenne
666016401110
Almond Creamy
666016401318
Almond Crunchy
666016316452
Almond Chia Flax
666016401127
Cashew
666016316476
Cashew Coconut
666016401141
Organic Pumpkin Seed Butter
666016316841
Organic Sunflower Butter
666016316308
Organic Tahini Butter
666016316292
Hazelnut Cacao Spread
666016401134
Almond Coconut 666016401882
Organic Peanut Coconut
666016401899
Organic Coconut Butter
666016401905
Peanut Butter Mixed Berry
666016401912
Pouch Organic Peanut Creamy
666016401592
Pouch Organic Peanut Espresso Cacao
666016401622
Pouch Organic Peanut Honey Sea Salt
666016401615
Pouch Organic Peanut Spicy Cayenne
666016401646
Pouch Organic Tahini Butter
666016401639
Pouch Almond Creamy
666016401653
Pouch Cashew Coconut
666016401691
Pouch Hazelnut Cacao Spread
666016401608
Bulk Organic Peanut Creamy
666016401714
Bulk Organic Peanut Crunchy
666016401721
Bulk Organic Peanut Espresso
666016401738
Bulk Organic Peanut Chia Flax
666016401745
Bulk Organic Peanut Honey Sea Salt
666016401752
Bulk Organic Peanut Spicy Cayenne Honey
666016401769
Bulk Almond Creamy
666016401776
Bulk Almond Crunchy
666016401783
Bulk Almond Chia Flax
666016401790
Bulk Cashew
666016401806
Bulk Cashew Coconut
666016401813
Bulk Organic Pumpkin Seed Butter
666016401820
Bulk Organic Sunflower Butter
666016401837
Bulk Organic Tahini Butter
666016401844
Bulk Hazelnut Cacao Spread
666016401851
Consumers who have purchased Oskri Tahini Butter LOT # 193 and Thrive Sunflower Butter LOT # 233, are urged to destroy the product. Consumers with questions may contact Oskri at (920) 648-8300, Hours phone will be answered are Monday through Friday: 8:00 am to 5:00 pm. You may also contact Oskri via email at
info@oskri.com
.