K A S H R U T . C O M©
The Premier Kosher Information Source on the Internet
---
HOME | PASSOVER | CONSUMER | COMMERCIAL | TRAVEL | ZEMANIM | LINKS | ARTICLES | RECIPES | HUMOR | E-MAIL LIST

---
Consumer Kashrut Alerts
South African Kosher FAQ and Kosher Alerts:
Nutriday Yoghurts
Five Roses & Freshpak Teas
Golden Cloud CAKE-IN-A-MUG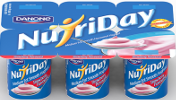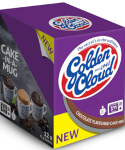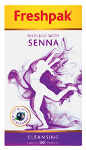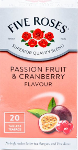 February 4, 2019: From the Beth Din of Johannesburg:
Kosher Updates

When Nutriday Yoghurt sa re-designed their packaging, the Beth Din logo was erroneously left off. They are aware of this error and are in the process of correcting it.
The following yoghurts are still kosher certified, milchik, with or without a Beth Din logo:

Medium Fat Smooth Flavoured yoghurt
Strawberry
Tropical Coconut
Vanilla
Vanilla Pear
Vanilla Raspberry
Raspberry
Pineapple
Mixed Fruit
Mixed Berry
Mango
Lychee Cranberry
Kiwi Pineapple
Grape
Granadilla
Blueberry
Blackberry
Banoffee
Banana
Apricot
Lime Fusion (Strawberry, Litchi and Watermelon lime)

Double Cream Flavoured yoghurt
Chocolate Raspberry
Chocolate Orange
Lemon Cheesecake
Plain

Kosher New Products

The following Teas are now Kosher Certified, parev, with or without a logo:
Five Roses:
Wellness Chamomile
Vanilla & Cinnamon flavour
Strawberry & Blackcurrant flavour
Ruby Orange Flavoured Fruit Infusion
Passion Fruit & Cranberry Flavour
Loose Lemon Flavour
Loose Ginger Flavour
Green Tea with Apple & Pear
Green Tea with Mint Flavour
Chai Spice
Freshpak:
Wellness Echinacea
Rooibos with Senna
Rooibos with Ginseng
Rooibos with Chamomile
Rooibos with Echinacea
Rooibos Tea with Watermelon & Mint Flavour
Rooibos Tea Cranberry & Pomegranate Flavour
Rooibos Tea Honey Flavour
Rooibos Tea Lemon Flavour
Cappuccino Cocoa Instant Rooibos Drink
Cappuccino Original Instant Rooibos Drink
Cappuccino Vanilla Flavour Instant Rooibos Drink

The following Golden Cloud CAKE-IN-A-MUG flavours are now kosher certified, milchik, with or without a Beth Din logo:

Cappuccino Choc-Mint Chocolate

Woolworths Yogi Choobes 9 packs are now kosher certified, milchik, only with a Beth Din logo.
The information posted is from secondary sources. We cannot take responsibility for the accuracy of the information.
Copyright © kashrut.com. Permission is granted to reprint these alerts in hardcopy print media if kashrut.com is credited as the source of the information.
כל האומר דבר בשם אומרו, מביא גאלה לעולם אבות ו"ו