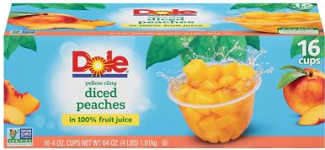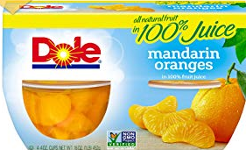 Kosher Advisory Dole Products
May 8, 2019 from the OU:
Dole Packaged Foods LLC, Westlake Village CA:
The Orthodox Union certifies some Dole products when bearing the OU symbol. Due to a recent change of ingredients, several Dole products that were certified and had the OU symbol are no longer certified and no longer bear the OU symbol. Consumers should be cautious and look for the OU symbol to determine if a product is certified.
Additional information on May 27, 2019 from the COR Detroit:
DOLE FRUIT PRODUCTS "IN 100% FRUIT JUICE" that in the past bore an OU and contained Kosher grape juice, are no longer using Kosher grape juice, and new packages therefore no longer bear the OU symbol. This includes Dole Mandarin Oranges, Tropical Fruit, Mixed Fruit, Peaches, Pears, Grapefruit, etc. in cans, cups and plastic jars that say "In 100% Fruit Juice" and list white grape juice concentrate in the ingredients.