Russ Davis Wholesale Voluntarily Recalling Products Due to Possible Health Risk
November 8, 2019 from FDA:
Russ Davis Wholesale (RDW), a leading fresh produce processor and distributor, in an abundance of caution is voluntarily recalling multiple products due to possible contamination of Listeria monocytogenes.
This recall is in response to Mann Packaging, Inc. initiating a recall late in the day November 3, 2019 as an ingredient provider to Russ Davis Wholesale.
A list of the recalled products is here
---
.
Mann Packing Co., Inc. Voluntarily Recalls Vegetable Products Sold in the United States and Canada Due to Potential Health Risks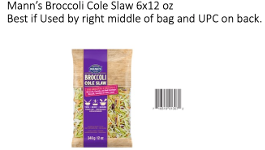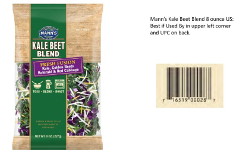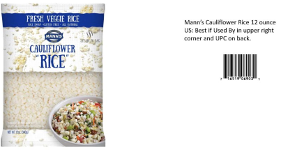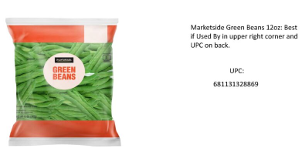 November 3, 2019 from FDA:
Mann Packing Co., Inc. announced today the voluntary recall of a series of vegetable products sold to select retailers in the United States and Canada. The voluntary recall is a response to a notification by the Food and Drug Administration and the Canadian Food Inspection Agency of a potential contamination with Listeria monocytogenes.
The recalled products have "Best If Enjoyed By" date of October 11, 2019 to November 16, 2019. The full list of products and all corresponding product images are available at mannpackingproductlist11-2019.us and mannpackingproductlist11-2019.ca
Consumers who believe that they are in possession of any of the products affected by this recall should dispose of the product in an appropriate waste container.
For any inquiries or comments, all consumers are welcome to call the 24 hour customer service line at 1-844-927-0707 or email Mann Packing Co., Inc. at consumers@mannpacking.com.