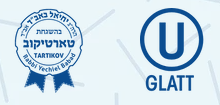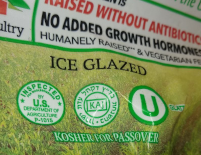 Empire Kosher Poultry Switches Hashgacha
July 21, 2020: From CrownHeights.info:
"The largest provider of Kosher poultry in the United States, Empire Kosher Poultry, made a sudden change in hashgacha, going from the Khal Adath Yeshuurun Hechsher, under Rabbi Yisroel Mantel, to Tartikov, under Rabbi Rabbi Yechiel Babad."
"While the change was unexpected, the OU Kosher (Orthodox Union) continued to give their hechsher throughout."
"The reason for the sudden change was not provided by either Empire Kosher Poultry or the Khal Adath Yeshuurun Hechsher."
From Empire Kosher: "Aside from our onsite team of over 50 rabbis, our products are certified kosher by the most highly regarded kosher supervising agencies, the Orthodox Union and Rabbi Yechiel Babad, Tartikov Rav. Their oversight guides all processes and procedures regarding the kosher status of our products."
July 21, 2020 from KAJ:
"Effective July 20, 2020, the Rabbinate of K'hal Adath Jeshurun (KAJ) has terminated its supervision of Empire Kosher Poultry in Mifflintown, PA. This includes chicken, turkey and all other products manufactured under the Empire label. All products manufactured up to this date are still under our supervision."