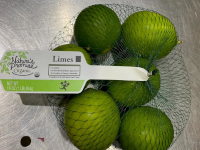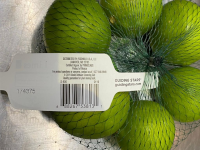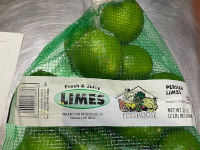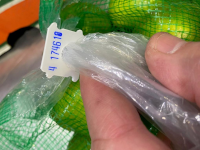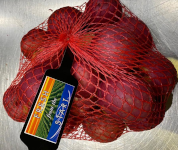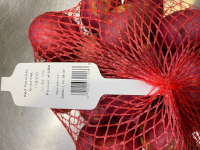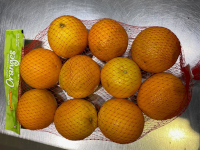 August 9, 2020 from FDA
Freshouse II, LLC of Salisbury, NC is recalling the following specific production lots, brands and weights of Valencia Oranges, Lemons, Limes, Organic Limes, and Red B Potatoes because they have the potential to be contaminated with Listeria monocytogenes.
Consumers can identify recalled retail products by looking for the brand, UPC number and, if available the trace number printed on the tag or clip attached to the opening end of the bag. The recalled products were shipped directly to retailer distribution centers in North Carolina, Pennsylvania, South Carolina, and Virginia and to wholesalers in Maryland and North Carolina (see table below).
CONSUMER RETAIL ITEMS
Recall Initiated August 9, 2020
PRODUCT
BRAND
RETAIL UPC
TRACE # printed on tag or clip on bag
SIZE
LOT # ON BULK CASES
(this information is for retail stores)
Limes
Freshouse
33383 14683
174618 174570 174571 174572
2lb mesh bags
16444003
16444603
16444703
Organic Limes
Natures Promise
88267 53813
174375
1lb mesh bags
X0174375
Red B Potatoes
Fresh from the Start
33383 51003
174575
174403 174595
3lb mesh bags
16475401
16453501
16475401
Lemons
Fresh from the Start
33383 14020
174551 174552
2lb mesh bags
16453103
16415302
Lemons
Wegmans
77890 15917
n/a
2lb mesh bags
16453103
Valencia Oranges
Wegmans
77890 52363
n/a
4lb mesh bags
16415104
WHOLESALE BULK ITEMS
Recall initiated August 9, 2020
PRODUCT
SIZE
Shipper Reference Numbers
(this information is for
wholesale customers)
Lemons
40 lb boxes
1187005, 1187128, 1187103, 1187112
Limes
40 lb boxes
1187112, 1187099, 1187128, 1186832
Red Potatoes
50 lb bags
1187098, 320873, 320992, 2182424
Valencia Oranges
40 lb boxes
1187099, 1187015, 1187112
Consumers who have a recalled item listed above in their possession should not consume it and should destroy the product in a way so that it may not be consumed by others or return it to the place of purchase for a refund. Consumers with questions may contact Freshouse II, LLC at 631-369-7150, Monday through Friday: 8:00 am to 5:00 pm. Eastern Time. Consumers may also contact the company via email (customerservice@freshouse.com) or visit the company's website at www.freshouserecall.com
---
Wegmans Food Markets, Inc. Announces Recall of Select Valencia Oranges, Lemons, and Various Products Containing Fresh Lemon Because of Possible Health Risk
August 9, 2020 from FDA
Wegmans Food Markets, Inc. is recalling its four-pound bag of Valencia Oranges, two-pound bag of lemons, bulk lemons, and a variety of in-store produced seafood and restaurant foods items that contain fresh lemon because they have the potential to be contaminated with Listeria monocytogenes.
The affected products were sold in Wegmans stores in New Jersey, Pennsylvania, Virginia, North Carolina, Maryland, and Brooklyn and Harrison, NY.
Affected produce items, sold between July 31 and August 7, 2020, include:

Wegmans 4lb Bag Valencia Oranges – UPC: 7789052363
Wegmans 2lb Bag Lemons – UPC: 7789015917
Wegmans bulk lemons – UPC: 4033
ustomers should return these products to the service desk for a full refund. Those with questions may contact Wegmans Food Markets 1-855-934-3663 Monday through Friday from 8:00 a.m. - 7:00 p.m. or Saturday and Sunday from 8:00 a.m. - 5:00 p.m.