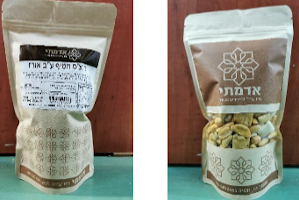 August 11, 2020 from health.gov.il
A.G. Roasted Nuts Ltd.recalls its product: Munchies –Rice-based Snack
Following complaints from our customers, it was found that peanut and soy allergens are not listed in the allergen information label on the product but are listed in among the ingredients In the product.
Product's Name: Munchies –Rice-based Snack Brand: Admati Traditional Roasting House Contents: 200 grams
Packaged by A.G. Roasted Nuts Ltd. Expiration Date:
All expiration dates up to and including 15/03/2021
Barcode: 8503011870027
Customers with known allergies to peanuts, soy,and gluten are urged not to consume this product.
For further inquiries, please call us at 09-8872465 / 053-7767545.