The following kashrus advisory is from OK Kosher Certification on February 13, 2013.
Please be advised that as of the date of this notice, OK Kosher Certification has reinstated the kashrus certification of Golden Glow Cookie Co., Inc., Bronx, NY.
---
The following kashrus alert is from OK Kosher Certification on January 4, 2013.
"Please be advised that Golden Glow Cookie Co., Inc is no longer certified by OK Kosher Certification. Kosher certification has been revoked due to kashrus violations."
The following change in koshe status is from the Star-K on February 15, 2013.
Chocolate and chocolate products, both light and dark chocolate produced by: The Chocolate Printing Co and Chocolography of Inwood, NY and Tasty Image of Jupiter, Florida are no longer Star-K pareve certified. They are now Dairy and Star-D certified when bearing the Star-D symbol.
The following milk allergy and kashrus alert is from the FDA and the Triangle K posted on February 16, 2013.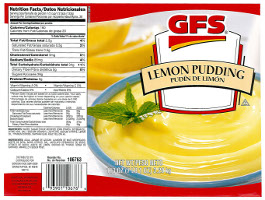 Associated Milk Producers Inc. (AMPI) of New Ulm, Minn., in cooperation with Gordon Food Service (GFS), is recalling pudding labeled as GFS Lemon Pudding but contains vanilla pudding. Milk is an ingredient in this vanilla pudding. GFS Lemon Pudding does not declare milk on the label. People who have an allergy or severe sensitivity to milk run the risk of a serious or life-threatening allergic reaction if they consume the product.
The following product is affected:
GFS Lemon Pudding (113 ounce cans) with UPC Number 9390110676 and Lot # 3T12354C printed on the end of the can. These cans would be found in shipping cases labeled GFS Vanilla Pudding with Lot # 3T12354C printed on the outside of the case.
Only GFS Lemon Pudding cans with Lot # 3T12354C are affected by this recall. The recalled product was distributed in Illinois, Iowa, Minnesota and Wisconsin.
The recall was initiated after it was discovered that some cans labeled as lemon pudding contained vanilla pudding. Consumers are advised to return these cans to the store where they were purchased for a refund.
nyone requiring more information may contact AMPI Consumer Affairs at 888-587-4674, Monday through Friday, 8 a.m. to 4 p.m. Central Standard Time.
The following health alert is from the FDA on February 12, 2013.
Out of an abundance of caution, Taylor Farms Retail, Inc. is initiating a voluntary recall of select Organic Baby Spinach products with the potential to be contaminated with (EHEC) Enterohaemorrhagic Escherichia coli. The products subject to the recall are limited to the following:
Brand

Item Description

UPC Number

Best By

State

Central Market Organics

Organic - Baby Spinach 16 oz. tray

0-41220-18534-4

2/24/2013

TX

Full Circle Organic

Organic - Baby Spinach 16 oz. tray

0-36800-28875-1

2/24/20013

CA

Marketside Organic

Organic - Baby Spinach 5 oz. tray

6-81131-32898-2

2/24/2013

AR,CO,LA,NM, OK,TX

Simple Truth Organic

Organic - Baby Spinach 5 oz. tray

0-11110-91128-5

2/24/2013

AK, AZ,CA,CO,ID, LA, MO, MT,
NM, OR, TX, UT, WA, WY

Taylor Farms Organic

Organic - Baby Spinach 16 oz. tray

0-30223-04780-3

2/24/2013

AL,AR,AZ, CA,CO,DE,FL,GA, HI,IA,ID,IN,IL,KS, KY,LA,MD,MO,M N,MS,MT,NC,NE, NM,NV,NJ,NY,OK
,PA,SC,TN,TX,UT, VA,WI,WY
Customers who have purchased these products are urged not to consume the products and should dispose of them. Consumers may contact Taylor Farms Retail, Inc. for further information at 855-293-9811. Consumers with concerns about an illness from consumption of this product should contact a health care provider.<