British kashrus notice from the London Beth Din on April 20, 2010.
The April Update to the product listings in The Really Jewish Food Guide 2010 is out now. Since going to print, there have also been changes to the Food Manufacturers, Restaurants and Caterers sections. Click on the link www.kosher.org.uk/updates.htm.
The following revised kashruth alert is from the OU on April 7, 2010.

Various Varieties of Olympus Hard Cheese, Tyras S.A., Greece: These products bears an unauthorized OU symbol. Consumers spotting this product are requested to contact the Orthodox Union at 212-613-8241 or email
kashalerts@ou.org
.
Ed. note: TYRAS-OLYMPUS all cheeses are supervised by Rabbi Silver - Kosher Technical Konsultants) not Chalav Israel (when bearing a kosher symbol).
The following South African kashrus alert is from the Beth Din of Johannesburg on April 15, 2010.
Millstone Pretzel Twists – Cheddar Cheese Flavour – are erroneously labeled Parev. This product is MILCHIK. The company has apologized for the error and is correcting the label for future print runs.
The following South African kashrus alert is from the Beth Din of Johannesburg on April 9, 2010.
INFACARE 1 – 400g cartons erroneously states Parev under the Beth Din logo: This product is MILCHIK. All other ASPEN / WYETH baby formulas are only certified as kosher when bearing a BD Logo. Aspen Pharmacare apologize for any inconvenience caused and would advise any consumer picking up similar errors to contact the Kashrut Department or Aspen Nutritionals Customer Care line on: 0860 103 814
The following kashrus alert is from Star-K with additional information from the cRc on April 13, 2010.
Although Safeway Supermarkets is a non-Jewish corporation, the Eastern Seaboard Safeway stores order 80% of their groceries from C & S, a Jewish distributor. These products will arrive in stores by April 18th. Chometz which was purchased immediately after Pesach may be used. However, for three weeks starting from April 18th through May 9th, 2010, chometz products such as cereals and pasta should not be purchased from Safeway.
From the cRc: Please note: This does not apply to Chicago area Safeway / Dominick`s stores.
The following clarifying information is from Rabbi Elazar M. Teitz on April 15, 2010.
Regarding the alert about Safeway purchasing chametz from C & S, a Jewish-owned firm, please be advised that (1) C & S also supplies Pathmark, Giant, Stop 'n' Shop, Grand Union, Key Foods, Target, Waldbaum and many others; it is the second-largest supplier of groceries to US supermarkets. (2) C & S sold its chametz through me, as it has for the past several years. So did another large wholesaler, White Rose, and several major supermarket chains: Pathmark, Shoprite and Foodtown -- both the parent corporations, and the individual stores owned by Jews.
The following kashrus alert is from OK Kosher Certification on April 13, 2010.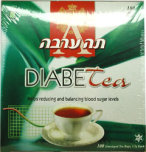 Please be advised that ARAVA DIABETEA distributed by Orient Secrets (Israel) and Magnit Enterprise (Staten Island, NY) bears an unauthorized OK symbol on the label. This product is not certified by OK Kosher Certification. Corrective measures are being taken. If you see this product on the market, please call us at 718-756-7500.
The following corrected kashrus alert is from Kehilla Kosher on April 13, 2010.
Smart & Final's "First Street" Label HOMESTYLE POTATO SALAD has mistakenly been labeled with our "Heart-K" logo, erroneously indicating the product is dairy cholov yisroel with the dairy designation, or if the dairy designation is missing, mistakenly indicating that the item is pareve. In fact, the item is kosher dairy non- cholov yisroel, and when properly labeled has our "California-K Dairy" logo.
This alert references product with the following code dates: 0417, 0425, 0430, 0506, 0508, 0514, 0517, 0522, 0523. Corrected packaging is being implemented.
The following South African kashrus notice is from the Beth Din of Johannesburg on April 13, 2010.
Jelly Tots - Power Sour and Craziberries flavours – are now KOSHER….and slowly making their way onto store shelves. ONLY packages whose batch code (located in the white coloured "Best Before" section on the back of the package) ending in "KBD" are kosher.
(Beacon will be printing packaging with the BD Logo, but until that packaging becomes available, you must rely upon the batch code.)
The following kashrus alert is from Cleveland Kosher on April 12, 2010.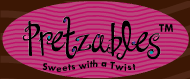 Pretzables - located in Solon Ohio is no longer certified by Cleveland Kosher. Any product purchased after March 28, 2010 should not be used even when bearing the Cleveland Kosher symbol.
The following kashrus alert is from the COR on April 9, 2010.

Chocolate Signatures Inc -- COR 669 is no longer under COR certification. Certification has been terminated due to kashrus violations. Any product manufactured from March 29, 2010 and after, should not be used even when bearing a COR symbol.