The following kashrus alert is from the OU on January 11, 2010.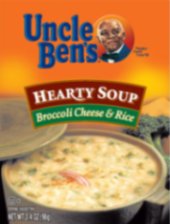 Uncle Bens Hearty Soup Broccoli Cheese & Rice, Mars Food US LLC, Verona, CA: This product bears an unauthorized OU-D symbol and is not certified by the Orthodox Union. Consumers spotting this product are requested to contact the Orthodox Union at 212-613-8241 or via email at kashalerts@ou.org.
The following revised kashrus alert is from the OU and posted on January 12, 2010.

Kirkland Nature's Three Berries: Rader Farms, Inc.: This product bears a Half-Moon K symbol and should be used only for cooking or pureeing.
The following kashrus alert is from the OK Kosher Certification on January 11, 2010.

Please be advised that Badgstein Wines are no longer certified by OK Kosher Certification. Only bottles bearing the OK symbol and an OK hologram were produced under the OK supervision. A plain OK on the label is not sufficient.
The following South African kashrus notice is from the Beth Din of Johannesburg on January 8, 2010.
Some boxes of Sally Williams Supreme (Nougat covered with Belgian Chocolate) erroneously bear a Parev logo. This product is Milchik.
Sally Williams apologise for the error and have taken steps to rectify new packaging.
The following kashrus alert is from the cRc on January 6, 2010.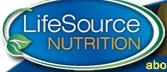 Products from LifeSource 4 Life, Beaverton. OR, bear an unauthorized cRc. Please call the cRc at 773-465-3900 ext 117 if you find any of their products bearing the cRc being sold.
The following kashrus alert is from the Kof-K dated January 4, 2010.
Due to recent infestation concerns,the KOF-K no longer recommends the use of dried mushrooms unless they are properly cleaned and/or processed. The KOF-K will be removing its certification form all such product, until further notice. Powdered mushroom extract, canned mushrooms and product produced with mushrooms remain under our certification when bearing the KOF-K symbol.
The following wheat allergy alert is from the the FAAN and Harry London on January 4, 2010.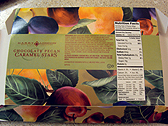 Harry London Candies Inc. is recalling "Harry London Chocolate Pecan Caramel Stars" due to undeclared wheat. The product was distributed nationwide. The 4.62-oz. packages bear lot code 9238-1 and were sold before December 28, 2009. Consumers with questions may call (330) 494-0833, ext. 193.
The following kashrus alert is from BC Kosher on December 30, 2009.
Please be advised that as of January 1, 2010 SOLLY'S BAGELRY will no longer be producing any products certified kosher by the Orthodox Rabbinical Council of British Columbia (BC Kosher). Products that still have the BCK logo on the package have been produced under supervision and are still certified kosher until March 28 2010. All new products produced after January 1 will not be certified kosher. For more information, please contact our office at (604) 731-1803. or by email info@bckosher.org
The following kashrus alert is from the OU on December 24, 2009.
California Grown Cinnamon Almonds 1lb. UPC 6-69887-50603-8, Suntree LLC - Orosi, CA: This certified product contains dairy ingredients as listed on the ingredient panel, but the dairy designation has been inadvertently omitted. Future packaging will be revised.
The following kashrus advisory is from the OK Kosher Certification on December 23, 2009.
Please be advised that Sabra Dipping Company has been selling a twin pack of Chumus (OK pareve) and Fresh Garlic and Herb dip (OK-D - cholov stam). We regret any confusion this may have caused to our consumers.
Please note that Sabra is discontinuing the twin pack.