The following kashrus alert is from the ScrollK/Vaad HaKashrus of Denver on February 26, 2009 and reissued April 24, 2009.
Product: Haji Baba bakery pita and mini pita breads under the label Boulder Pita, Haji Baba, Falafelking Issue: Effective immediately, all Haji Baba pita products are NO LONGER certified by the Scroll K, even if there is a Scroll K symbol on the bag. The use of the Scroll K symbol on Haji Baba, Boulder Pita and Falafelking products is UNAUTHORIZED.
The following South African kashrus alert alert is from the UOS on April 24, 2009 .
A number of Dairybelle six-packs of one liter long life milk cartons contain an unapproved ORANGE sticker bearing the Beth Din logo with the words "Chalav Yisrael". This product is kosher, but is NOT Chalav Yisrael. Only Dairybelle six-packs bearing the official Beth Din Chalav Yisrael sticker are Chalav Yisrael. The official sticker is square, 25mm x 25mm and has a purple Beth Din logo in the center, with the wording "DAIRYBELL LONG LIFE MILK CHALAV YISRAEL" above. The words "kosher l'Pesach" appear in Hebrew, and "Kosher for Passover" in English. At the bottom of the sticker is the date 2009-5769 and below that is a unique control number. Individual packs which cannot be identified as having come from an approved six-pack should be regarded as not Chalav Yisrael.
The following pecan allergy alert is from the FDA on April 22, 2009 .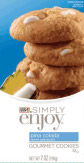 Brent and Sam's, North Little Rock, AK announced today a voluntary recall on 31 cases of Simply Enjoy" Brand Pina Coloda White Chocolate Gourmet Cookies because it may contain undeclared pecans. People who have an allergy or severe sensitivity to tree nuts(pecans) run the risk of serious or life threatening allergic reaction if they consume this product. The "Simply Enjoy" Brand Pina Colada White Chocolate Gourmet Cookies were distributed to Stop n Shop stores located in NJ, NY, NH, ME, CT, RI. The product is packaged in an individual metalized package containing the "Simply Enjoy" Brand Pina Colada White Chocolate Gourmet Cookies graphics. This individual metalized package is packed inside a 7 oz net weight paperboard carton containing the "Simply Enjoy" Brand Pina Colada White Chocolate Gourmet Cookie graphics. The carton is the selling unit. Each carton has an open expiration code date of 1ASep 26 2009. The UPC number on the cartons are 6 8826705538 and the case UPC number is 6 8826745538. consumers are advised not to consume this item and they are urged to return the item to a Stop n Shop store for a full refund. The safety and quality of Brent and Sam's products are of utmost importance to the company. Consumers with additional questions on the recall may contact Phil Brooks at 704-554-5548.
The following kashrus alert is from the OK on April 22, 2009.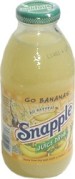 Please be advised that a limited quantity of SNAPPLE naturally flavored GO BANANAS made by Snapple Beverage Corp. has been inadvertently labeled OK Pareve. This product is Kosher but contains MILK (as stated in the ingredients), and is Dairy. Labels are being corrected.
FDA searchable database of recalled pecan products is at www.accessdata.fda.gov/scripts/pistachiorecall/index.cfm and
www.pistachiorecall.org is a list of non-recalled pistachio products.
Some of the products that have been recalled:
The following health alert is from FDA and the on March 30, 2009.
The FDA and the California Department of Public Health (CDPH) are investigating Salmonella contamination in pistachio products sold by Setton Pistachio of Terra Bella Inc, Calif. The company has stopped all distribution of processed pistachios and will issue a voluntary recall involving approximately 1 million pounds of its products. Because the pistachios were used as ingredients in a variety of foods, it is likely this recall will impact many products. In addition, the investigation at the company is ongoing and may lead to additional pistachio product recalls.
The contamination involves multiple strains of Salmonella. Salmonella can cause serious and sometimes fatal infections in young children, frail or elderly people, and others with weakened immune systems. Thus far, several illnesses have been reported by consumers that may be associated with the pistachios. It is not yet known whether any of the Salmonella strains found in the pistachio products are linked to an outbreak. The FDA is conducting genetic testing of the samples to pursue all links.
FDA first learned of the problem on March 24, when it was informed by Kraft Foods that its Back To Nature Trail Mix was found to be contaminated with Salmonella. Kraft had identified the source of the contamination to be pistachios from Setton and conducted a recall.
The FDA is advising people at this time to avoid eating pistachio products, and that they hold onto those products. The number of products will grow because these pistachio nuts have then been repackaged into consumer-level containers and other products.
The following health alert is from California Department of Public Health on March 27, 2009.
CALIFORNIA Department of Public Health is investigating California supplier of recalled pistachios. Dr. Mark Horton, director of the California Department of Public Health (CDPH), today announced that state and federal investigators are inspecting a supplier of pistachios linked to a recall of products potentially tainted with Salmonella, a harmful bacteria.
CDPH and federal investigators are examining Setton Farms Terra Bella,CA, as a result of a recall of Kraft Back to Nature Nantucket Blend trail mix manufactured by Georgia Nut Company. Georgia Nut Company also has recalled additional products, including bulk and bagged pistachios. CDPH is in the process of determining whether or not the recalled products were distributed in California.
Additionally, the Kroger Company has voluntarily recalled its Private Selection Shelled Pistachios sold in 10-ounce containers. Stores under the following names in the 31 states, including California, where Kroger operates are included in this recall: Kroger, Ralphs, Fred Meyer, Fry's, King Soopers, Smith's, Dillons, QFC, City Market, Foods Co., Jay C, Scott's, Owen's, Baker's, Gerbes, Hilander and Pay Less. Customers should not consume the Private Selection Shelled Pistachios in 10-ounce containers with a "Sell by" date of DEC-13-09 and DEC-14-09 with the UPC Code of 11110 73615. It is not known if the pistachios recalled by Kroger Company are linked to Setton Farms. A full list of recalled pistachio products is available at www.fda.gov/opacom/7alerts.html. The Kraft-Georgia Nut recalls are the result of salmonella found in roasted pistachios used in the Nantucket Blend trail mix. The roasted pistachios were supplied by Setton Farms. Setton Farms is initiating a recall of three lots of roasted pistachios linked to the positive salmonella results in the trail mix. Investigators are reviewing the firms records, processing practices, and distribution information and are collecting samples for laboratory testing.
FDA searchable database is at www.accessdata.fda.gov/scripts/pistachiorecall/index.cfm
The following health alert is from the FDA on April 9, 2009 and FDA on April 18, 2009.
Amalgamated Produce, Inc. (API), Bridgeport, CT, announced a voluntary recall today of its Specialty Farms, Vermont Sprout House, Nature's Promise, BroccoSprouts and Organic Crunchy Sprouts, and Organic Crunchy Pea Mix, (noted as distributed by API, Bridgeport, CT) sprout items with sell by date codes of March 31 through April 27, 2009.
The following kashrus alert is from the OK on April 7, 2009.
Please be advised that Grand vin de Bordeaux from Chateau Gardut Haut-Cluzea Premieriers Cotes de Blaye may have an unauthorized OK-P sticker on the label. This wine is NOT kosher. At this time, it is only known to be distributed in Europe. Anyone who sees it should contact our office at 718-756-7500.
The following fish allergy alert is from the FDA on April 10, 2009.
Olde Cape Cod Foods of Ayer, MA is voluntarily recalling Old Cape Cod Sweet & Bold Grilling Sauce, because it contains trace amounts of an undeclared seafood allergen (anchovy). Products can be identified by the Olde Cape Cod logo and are packed in the following packages:
Sweet & Bold Grilling Sauce, 15.5 ounce glass bottle, UPC 90997-60100
Sweet & Bold Grilling Sauce, 23.2 ounce plastic squeeze bottle, UPC 90997-61020.
Code dates involved are up to, but not including "Apr 10 10" (April 10, 2010). Product was distributed from March 2008 through April 2009 to retail stores nationwide.
Consumers who have purchased these products are encouraged to return it to the place of purchase for a full refund. Consumers with questions may contact Lisa Semle at 800-720-2246 x206.
The following health alert is from the FDA on April 7, 2009.

The U.S. Food and Drug Administration today warned consumers not to eat Strubs Norwegian Style Sliced Smoked Steelhead Salmon in 300 gram packages because of potential contamination with the bacterium Listeria monocytogenes. L. monocytogenes is a foodborne pathogen that can cause serious illness and death.
Distributed by West Side Foods Inc. of Bronx, N.Y., the smoked steelhead salmon was imported from Canada, and 13 cartons were sold to three kosher retail stores in New York and Maryland.
The Strubs brand Norwegian Style Sliced Smoked Steelhead Salmon was distributed in cartons containing vacuum-packed 300 gram packages bearing UPC code 0 71217 69997 4, registration number "0609", and stickers with a code date of 03MA09. There is no production date on the individual packages. There are 24 individual-300 gram packages per carton.
The following health alert is from the CFIA on March 31, 2009.

The Canadian Food Inspection Agency (CFIA) and Niagara Smoked Fish Limited are warning the public not to consume certain brands of Smoked Salmon and Grav-Lox because they may be contaminated with Listeria monocytogenes. The products described below, bearing the registration number 0609, are affected by this alert:
Brand
Product
Size
UPC
Strubs
Bagelox Norwegian Style Sliced
Smoked Steelhead Salmon
56 g
(2 oz)
0 71217 69999 8
Strubs
Norwegian Style Sliced
Smoked Steelhead Salmon
300 g
(10.4 oz)
0 71217 69997 4
Strubs
Scottish Style Sliced
Smoked Atlantic Salmon
300 g
(10.4 oz)
0 71217 69975 2
Strubs
Danish Style Sliced
Smoked Grav-Lox Steelhead Salmon
300 g
(10.4 oz)
0 71217 69991 2
Niagara Smoked
Fish Ltd.
Steelhead Salmon Cold Smoked Sliced
454 g
6 28063 04457 3
Niagara Smoked
Fish Ltd.
Steelhead Salmon
300 g
6 28063 04300 2
Niagara Smoked
Fish Ltd.
Atlantic Salmon
85 g
6 28063 01003 5
Niagara Smoked
Fish Ltd.
Atlantic Salmon
454 g
6 28063 01016 5
Ocean Jewel
Smoked Atlantic Salmon, sliced (party pack)
300 g
0 59371 77356 3

These products have been distributed in Ontario, Quebec and Alberta.
The manufacturer, Niagara Smoked Fish Limited of Mississauga, Ontario, is voluntarily recalling the affected products from the marketplace. The CFIA is monitoring the effectiveness of the recall.
Ed. note: These products bear a COR 468.
The following health alert is from the FDA on April 3, 2009 .

Stonyfield Farm, Londonderry, NH is conducting a voluntary recall of Fat Free Plain Quarts in Stonyfield Farm branded containers limited to specific dates. The products are being recalled because they may contain a presence of food grade sanitizer. Affected products are limited to Stonyfield Farm 32 ounce Fat Free Plain yogurt UPC # 52159 00006 carrying one of the following product codes printed along the cup bottom that start with the following date codes:
May 06 09 Time stamped 22:17 thru 23:59 (limited to these specific time stamps only)
May 07 09 All time stamps
Approximately 44,000 quarts were distributed to retail accounts nationally.
We have received several reports of people noticing an off-taste when eating the product. We have received no reports of illness of any kind after consuming the product.
The issue was a result of human error in not following our Company's standard operating procedures. Stonyfield has taken all the necessary corrective action to prevent this from occurring again.
Consumers are advised not to consume the product and to return opened and unopened containers to the store where it was purchased. Anyone returning these products will be reimbursed for the full value of their purchase. Customers with questions should contact Stonyfield Farm Consumer Relations at 1-800-Pro-Cows (776-2697) or visit our website at www.stonyfield.com.