The following voluntary recall is from the Consumer Product Safety Commission on December 17, 2008.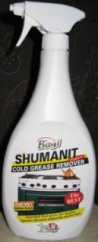 "Bagi Shumanit" Super Cold Grease Remover imported to the US from Israel by Fantastic Distributors, Brooklyn, N.Y. is packaged in a white 26.4 fl oz. (750 ml) bottle with a trigger sprayer has been recalled because direct contact with this substance can cause burns to consumers' skin and eyes. The product lacks required special packaging and warning label. It was sold at various grocery stores in NY, NJ and CT from April 2000 through September 2008 for about $5.
Consumers should immediately pour any remaining product into the toilet, using care to avoid splashing. Consumers should return the empty bottle to the store where the product was purchased for a full refund.
For additional information, contact Fantastic Distributors collect at (718) 485-1300 between 9 a.m. and 5 p.m. ET Monday through Friday, or visit the firm's Web site at www.fantasticinc.com
The following kashrus advisory is from the OK on December 15, 2008.
Pleased be advised that Sweetography Inc., Brooklyn, NY is no longer certified by OK Kosher Certification.
The following kashrus alert is from the OU on December 15, 2008.
Placards bearing an unauthorized OU symbol and the Boar's Head logo have been distributed to delis. These placards are not an indication of the Kosher status of their corresponding products. Corrective action is being taken. Consumers spotting these placards are requested to contact the Orthodox Union at 212-613-8241 or via email at kashalerts@ou.org.
The following Canadian kashrus alert is from the COR posted on December 16, 2008.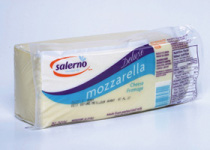 Salerno Deluxe Mozzarella Cheese 2.5% M.F/ 2.2 kg, Salerno Dairy Products was labeled with an unauthorized COR. THIS PRODUCT IS NOT KOSHER CERTIFIED. Corrective measures have been taken.
The following kashrus alert is from the OU on December 5, 2008.
Sally Sherman Seafood Salad, Sally Sherman Foods - Mt. Vernon, NY: A limited amount of this product has been distributed while bearing an unauthorized OU symbol. The product is being withdrawn from the marketplace.
The following kashrus alert is from the OU on December 5, 2008.
Hoody's Serve & Snack Party Tray, Harvest Manor Farms - Cedar Rapids, IA: This product contains dairy ingredients as listed on the ingredient panel but the dairy designation has been inadvertently omitted. Future packaging will be revised.
The following revised kashrus alert is from the Chicago Rabbinical Council on December 11, 2008.
Confiserie Leonidas, a fine Belgium chocolatier which also has a retail outlet on Madison Avenue in New York City, has mistakenly labeled some of their products omitting the Dairy designation. All of their kosher products are indeed cRc dairy, Cholov Stam. A complete list of their kosher products can be found by clicking www.crcweb.org/kosher/industry/LOC/Confiserie%20Leonidas%20SA%20LOC.pdf
The following kashrus alert is from the Vaad of Flatbush on Novermber 10, 2008.
Effective immediately the Vaad of Flatbush has removed its hashgacha at Shwarmah Express, 1012 East 15th Street Brooklyn, NY. Any use of the Vaad's name or symbol by this establishment is unauthorized.
Ed. note (December 11, 2008): Shwarmah Express is now certified by Rabbi Shmuel Dovid Krausz (Udvarer Rav)
The following Canadian kashrus alert is from the MK on Decembwer 10, 2008.
The MK wishes to inform the public that Knorr Vegetable Soup Mix the free bonus attached to the bottles of Hellmann's Mayonnaise is not kosher.
The following kashrus alert is from the Kof-K on December 4, 2008.
Please be informed that a small amount of packaging in the Philadelphia area of the product named ORIGINAL SOUTH PHILLY CHALLAH bears an unauthoirized KOF-K. The packages have been corrected.