K A S H R U T . C O M©
The Premier Kosher Information Source on the Internet
---
HOME | PASSOVER | CONSUMER | COMMERCIAL | TRAVEL | ZEMANIM | LINKS | ARTICLES | RECIPES | HUMOR | E-MAIL LIST

---
THIS SECTION IS FOR NEWS AND INTERESTING STORIES RELATED TO FOOD, NUTRITION AND FOOD PROCESSING. THEY ARE NOT NECESSARILY RELATED TO KOSHER BUT MAY BE OF INTEREST TO THE KOSHER CONSUMER, MANUFACTURER OR MASHGIACH.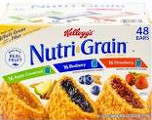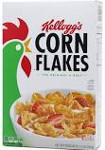 Kellogg's Expands their OU Kosher Certification
August 30, 2017: The OU:
"Kellogg Company has expanded their OU kosher certification to include their coveted Morning Foods products of Kellogg's brand cereals and nutri-grain bar products. Included in this OU kosher certification are almost all Kellogg's brand cereals and nutri-grain bar products whose packaging bear the "k" designation. Products with a plain "k" are certified OU pareve and products with a "kd" and "kde" are certified OU dairy and OU dairy equipment respectively. The only exception is Mini Shredded Wheat which is not OU kosher certified even when packaging bear a "k"."
Ed. note: The Morningstar Farms products had been certified by OK Kosher Certification and the Kellogg's cereal and Nutragrain products had been certified by the Rabbinical Council of New England.
The information posted is from secondary sources. We cannot take responsibility for the accuracy of the information.