K A S H R U T . C O M©
The Premier Kosher Information Source on the Internet
---
HOME | PASSOVER | CONSUMER | COMMERCIAL | TRAVEL | ZEMANIM | LINKS | ARTICLES | RECIPES | HUMOR | E-MAIL LIST

---
THIS SECTION IS FOR NEWS AND INTERESTING STORIES RELATED TO FOOD, NUTRITION AND FOOD PROCESSING. THEY ARE NOT NECESSARILY RELATED TO KOSHER BUT MAY BE OF INTEREST TO THE KOSHER CONSUMER, MANUFACTURER OR MASHGIACH.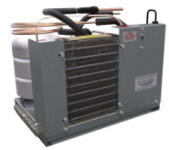 Elkay Recalls Water Coolers and Bottle Filling Stations Due to Shock Hazard
January 15, 2018 from the CPSC in conjunction: This recall involves Elkay and Halsey Taylor water coolers and bottle filling stations with the model numbers that begin with the letter and number combinations listed below. They are mainly installed in public facilities such as schools/universities, office buildings and airports. The brand Elkay or Halsey Taylor is identified on the front of the units with a nameplate or embossing and the affected serial numbers begin with the numbers 1704, 1705 or 1706. For more information on where to identify the model numbers and serial numbers on the units, visit www.checkmycooler.com .

Consumers should immediately stop using the recalled water coolers and bottle filling stations, unplug the units and contact Elkay for a free repair.
Consumer Contact: Elkay toll-free at 866-243-3070 Monday through Friday from 7 a.m. to 4 p.m., email at Recall17@elkay.com or online at www.elkay.com and click on PRODUCT RECALL for more information. Consumers can also go to www.checkmycooler.com and enter a unit's full serial number to see if it is included in the recall.

List of recalled products and more pictures can be found here
The information posted is from secondary sources. We cannot take responsibility for the accuracy of the information.