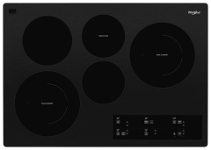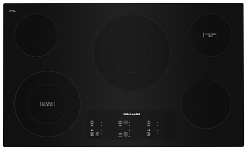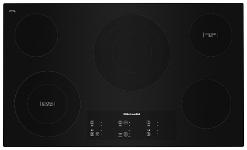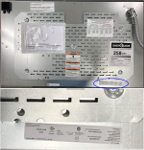 Whirlpool Recalls Glass Cooktops with Touch Controls Due to Burn and Fire Hazards
August 28, 2019 - from CPSC in conjunction with Healthy Canada:
Whirlpool, KitchenAid and JennAir brand glass cooktops with touch controls have been recalled because the recalled cooktop surface elements can turn on by themselves, posing burn and fire hazards.
This recall involves cooktops with a glass cooking surface, touch controls, radiant and downdraft radiant models sold under the Whirlpool, KitchenAid and JennAir brands with the following model numbers. They were manufactured from December 2016 through July 2019. The brand name is printed on the cooktop and the model number and serial numbers are printed on the underside of the cooktop. The model numbers beginning with K are KitchenAid models, the model numbers beginning with W are Whirlpool models, and the model numbers beginning with J are JennAir models.
Model Numbers

Radiant Model Numbers Begin With:

KCES950HSS

KCES950HBL

KCES956HSS

KCES956HBL

WCE97US0HS

WCE97US0HB

WCE97US6HS

WCE97US6HB

JEC4430HS

JEC4430HB

JEC4536HS

JEC4536HB

JEC4424HB

Downdraft Radiant Model Numbers Begin With:

JED4430GB

JED4536GB

JED4430GS

JED4536GS
Consumers should immediately contact Whirlpool to arrange for a free installation of a replacement cooktop. When not in use, turn the unit off at the circuit breaker. Do not leave flammable materials or empty cookware on or near the cooktop.
Consumer Contact: Whirlpool toll-free at 888-900-7897 from 8 a.m. to 8 p.m. ET Monday through Friday, or online at repair.whirlpoolcorp.com. Consumers can also visit either www.whirlpool.com, www.kitchenaid.com, or www.jennair.com and click on "Recall Information" at the bottom of the page for more information.