THIS SECTION IS FOR NEWS AND INTERESTING STORIES RELATED TO FOOD, NUTRITION AND FOOD PROCESSING. THEY ARE NOT NECESSARILY RELATED TO KOSHER BUT MAY BE OF INTEREST TO THE KOSHER CONSUMER, MANUFACTURER OR MASHGIACH.
The following Israeli news is from the YNet on June 14, 2013.
The Israeli military establishment is making cuts to conform with an asterity budget imposted by the Finance Minister. "A 25% cut to budget of the IDF Rabbinate that may force the religious authority to withdraw many non-commissioned officers from their posts as kashrut inspectors, meaning it will no longer be able to guarantee the provisions handed out to the soldiers are kosher."
From Ynet: "Additionally, it often happens that secular soldiers are tasked with kitchen duty, which leads to errors in protocol. 'The starting point in those kitchens is not great as things stand," the source told Yedioth Ahronoth. "And removal of kashrut inspectors will lead to the effective banishment of the religious soldiers from the kitchens.'"
"'Ben Gurion set two key conditions to the integration of religious soldiers within the military: observance of Shabat and kashrut. Should the measure be implemented, it will drive the religious soldiers away from the combat units.'"
"Sources within the top ranks say IDF are wary of the political implications of the decision, yet acquiesce there is no alternative as even the most sensitive operational functionalities are being hit by the cuts. "Fewer inspectors will have to do more work," the source said."
"The IDF's Spokesperson's Unit responded to the reports saying 'The IDF is preparing to switch toward functioning within the limits of the current budget, and various proposals for streamlining are being weighed. The proposals are being examined and no decision has been made yet.'"
The following possible future kashrus issue is from the NZHerald and adurabiopolymers posted on June 13, 2013.
Aduro Biopolymers LP. of New Zealand is devloping Novatein is a bioplastic from blood meal.
The manufacturing process involved adding water and various agents to the blood meal - sourced from rendering companies that altered its protein structure. The "slurry" then goes into an extruder that processes it into plastic granules that will be sold as Novatein.
The product offers an alternative to regular plastics made from petrochemicals. manufacturers will purchase Novatein and mould it into plastic products such as trays, containers and clips used in the horticultural industry
Novatein was more expensive than some regular plastic products, which can sell for less than $2 a kg, it solved problems for its users. One use is for strawberry farmers. Using the bioplastic biodegradable to cover plants, eliminates the need to collect it after harvest.
The following news story is from the New York Times on June 4, 2013.
The New York Times reported that when Whiskeyfest, a large whiskey tasting event moved their time from Tuesday toFriday and Saturday, many regulars were unable to attend. An alternative tasting on the eve of Whiskeyfest called Whisky Jewbilee, drew 250 who observe Shabbos to the the West Side Institutional Synagogue. Whisky Jewbilee will return this fall, at a larger site, and a second date in Westchester County will be added.
The following safety alert from the CPSC, on June 6, 2013.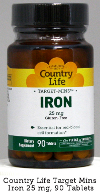 Country Life is recalling Target-Mins™ Iron Supplement Bottles because the packaging is not child-resistant as required by the Poison Prevention Packaging Act. The supplement tablets inside the bottle contain iron, which can cause serious injury or death to young children if multiple tablets are ingested at once. This recall involves Country Life Target-Mins 25 mg iron supplements bottles. The bottle is brown with a black top and has a white label with a yellow banner at the top and a green banner at the bottom. The words "IRON," "Country Life" and "90 tablets" are printed on the label. Bar code 015794024927 and Lot Number 13A866B are printed on the far left side of the front label.
Consumers should immediately place recalled bottles out of the reach of children and return them to the place of purchase for a full refund or a replacement bottle. This product was sold at New Seasons, Sprouts Farmers Market, Vitamin Cottage, Whole Foods Market and other natural food stores nationwide from January 2013 to May 2013 for about $10.
The following safety alert from the CPSC, on June 6, 2013.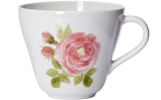 Ikea is recalling LYDA Jumbo Coffee/Tea Cups because the cups can break when hot liquid is poured into them, posing a burn hazard. This recall involves IKEA's LYDA jumbo coffee/tea cups. The 20-ounce cups are four inches tall and are white with a pink rose and green leaves. Printed on the bottom of the cup is the following information: Model number 302.033.7; Supplier number 10866; the IKEA logo; the words "IKEA of Sweden Design and Quality," and "Made in Thailand."
Consumers should immediately stop using the recalled LYDA jumbo cups and return them to any IKEA store for a full refund.
These cups were sold exclusively at IKEA stores nationwide and on the firm's website at www.ikea-usa.com from August 2012 through April 2013 for about $5.
Information on how to design a food defense plan for your food business can be found at www.fda.gov/Food/FoodDefense/ToolsEducationalMaterials/ucm349888.htm
" Home Food Food Defense Tools & Educational Materials Food Defense Tools & Educational Materials Food Defense Acronyms, Abbreviations & Definitions ALERT: The Basics Current Page is:Food Defense Plan Builder Food Related Emergency Exercise Bundle (FREE-B) Employees FIRST See Something, Say Something Campaign Vulnerability Assessment Software Mitigation Strategies Database - Food Defense Plan Builder Food Defense Plan BuilderThe Food Defense Plan Builder is a user-friendly software program designed to assist owners and operators of food facilities with developing personalized food defense plans for their facilities. This user-friendly tool harnesses existing FDA tools, guidance, and resources for food defense into one single application. The Food Defense Plan Builder guides the user through the following sections: Company Information Broad Mitigation Strategies Vulnerability Assessment Focused Mitigation Strategies Emergency Contacts Action Plan Supporting Documents DOWNLOAD the Food Defense Plan Builder (view system requirements) Workshops available introducing the Food Defense Plan Builder Webinar Frequently Asked Questions What is Food Defense? Food Defense is the effort to protect the food supply against intentional contamination due to sabotage, terrorism, counterfeiting, or other illegal, intentionally harmful means. Potential contaminants include biological, chemical and radiological hazards that are generally not found in foods or their production environment. Food defense differs from food safety, which is the effort to prevent unintentional contamination of food products by agents reasonably likely to occur in the food supply (e.g., E. coli, Salmonella, Listeria)."
"Currently, food defense plans are voluntary. However, FDA encourages all food facilities to develop and implement a food defense plan. A food defense plan will help you maintain a safe working environment for your employees, provide a quality product to your customers, and protect your bottom line. "
Posted on May 31, 2013
The following information is from the Arutz 7 on May 29, 2113.
The Israeli Health Ministry has warned people not to use unpasteurized goats milk on mouth ulcers or other cuts or lesions, because this can expose one to infections pathogens.
The following information is from the Arutz 7 on May 29, 2113.
The Simon Wiesenthal Center is calling on the Norwegian government to repeal a 1929 Nazi-era law which bans schechita in Norway.
The following safety alert from the CPSC, on May 296, 2013.

H & M Hennes & Mauritz, L.P., New York, N.Y. is recalling Children's Water Bottles because the water bottle's spout can break off, posing a choking hazard to children. H&M has received one report of an incident in England of the water bottle spout breaking off in a child's mouth as the child was drinking from the bottle.
Consumers should immediately stop using the water bottle and call H&M to receive a prepaid mailer to return the bottle. Upon receipt of the returned bottle, consumers will be mailed a full refund plus a $25 H&M gift card.
The water bottles were sold exclusively at H&M stores with children's departments nationwide from July 2012 through March 2013 for between $1.50 and $5. About 200 of the bottles were sold after the original recall was announced in September 2012.
The following information is from the foodmanufacturing.com on May 20, 2113.
Almost half of the rice in China's Hunan province's Youxian county were found to be contaminated after samples showed excessive levels of cadmium. Government inspectors also discovered that 44.4 percent of rice and rice products tested this year in the southern city of Guangzhou in Guangdong province showed high levels of cadmium. Cadmium is believed to have entered the rice from soil polluted with heavy metals. Air and soil pollution are chronic problems in China, caused by poor regulation of industrial emissions and heavy dependence on coal to generate electricity.