K A S H R U T . C O M©
The Premier Kosher Information Source on the Internet
---
HOME | PASSOVER | CONSUMER | COMMERCIAL | TRAVEL | ZEMANIM | LINKS | ARTICLES | RECIPES | HUMOR | E-MAIL LIST

---
Passover Kashrut Alerts
Newer Passover Alerts
The following Passover alert is from the OU on March 24, 2011.
Jaffa Gold Apple Nectar and Primor Orange Nectar were found in South African stores with OU-P stickers. The Orthodox Union does not certify these products for Passover. The OU does not sanction any use of generic OU-P stickers.
The following Passover alert is from the OU on March 22, 2011.

King Star Foods Chicken Flavor Soup, Tavlinei Shemesh - ISRAEL: This product bears an unauthorized OU-P sticker. This product is not certified for Passover by the Orthodox Union. Product is being recalled from the market place.
The following South African Passover notice is from the
Beth Din of Johannesburg
on March 11, 2011 and is relevant everywhere.
Supermarkets have already begun stocking their shelves with Pesach products. It is important for the consumer to check each and every product purchased for Pesach, even when found in the "Pesach Section" of the supermarket. The Beth Din is not responsible for the purchases and placement of Pesach products in the supermarkets, and it remains the responsibility of the consumer to ensure that any items purchased carry a valid Pesach hechsher (e.g. each and every soup cube).
Please also note that many imported products, especially from Israel, carry a valid Pesach hechsher but contain "kitniyot". The custom among Ashkenazi Jews is not to consume kitniyot on Pesach.
The following British Passover information is from the
London Beth Din
on March 9, 2011.
All Tate & Lyle Granulated and Caster Sugar, wherever purchased, bears the 'KLBD P' logo and is Kosher for Pesach l'Mehadrin.
The following Passover information is from the Kof-K on February 25, 2011.
All Streit's products made in the United States and Canada are under Kof-K supervision regardless of whether the Kof-K symbol appears on the package.
The following kashrus and Passover alert is from the OU on January 18, 2010.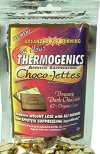 24 Hour Thermogenics Choco Lettes, Health Management Care a.k.a. Diet Center: This product bears an unauthorized OU-P mark. This product is not certified by the Orthodox Union, and is not kosher for Passover. Corrective measures are being implemented. Consumers who see this product should please call the Orthodox Union at 212-613-8344.
THE ALERTS THAT ARE BELOW THIS ARE FROM 2010. SOME OF THESE PRODUCTS MIGHT BE AROUND DUE TO A LONG SHELF LIFE OR THE PROBLEMS INVOLVED ARE STILL RELEVENT.
The following Passover allergy alert is from a reader on April 7, 2010.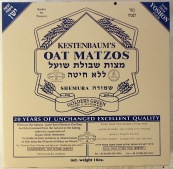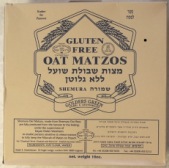 Kestenbaum's Oat Matzos came in Gluten-Free and non-Gluten-Free varieties. The packages look alike, however the gluten-free variety says Gluten Free on the package and the variety containing gluten says oat flour (contains gluten).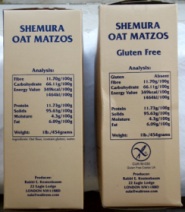 Ed. note (posted 2/27/11): The company reports that these are the same very low gluten products produces previously but the product was produced in Israel that does not allow a gluten-free designation).
The following is a list of stores where chometz can be purchased after Pesach from Star-K and the Denver Vaad and the Detroit Koshergram and other information obtained by the editor posted on April 4, 2010.
National Stores

A&P
Acme
Albertsons
BJ's
CVS
Costco
Family Dollar Stores
Food Lion
Giant
K-Mart
Mars
Petco
Petsmart
Rite-Aid
Royal Farms
Safeway
Sam's Discount Warehouse
Shaw's
Shoppers Food Warehouse
Stop & Shop
Superfresh
Target
Trader Joe's
Walgreens
Walmart
Wegman's
Whole Foods
Winn-Dixie

Stores in Baltimore, MD

A-Z Savings
Cocoaccinos
Dugan's Liquor
Dunkin Donuts (1508 & 7000 Reisterstown Road)
7-Eleven (Fords Ln, Hooks Ln, Old Ct Rd, Reisterstown Rd north of Slade Ave)
Savings Center (4003 Seven Mile Lane)
Seven Mile Market
Sunsplash
Village Liquors

Stores in Denver

7-11
Amusmints
Auerbach's Kosher Foods
Bonnie Brae Ice Cream
Crystal Kosher Cuts
Dining with Finesse
East Side Kosher Deli
Grapevine Wines and Liquor
Hammond's Candies
King Soopers
Millenson Catering
Mont Blanc Gourmet Hot Cocoa
Occasions by Sandy
Old Fashioned Bavarian Bakery
Pete's
Robinson Dairy
Rocky Mountain Foods
Rocky Mountain National Laboratories
Rocky Mountain Spice
Shalom Park
Singer Catering
Sweets Candy
The Bagel Store
The Liege Waffle Factory
Udi's Granola

Detroit

All COR certified establishments
Aldi
Farm Fresh
Fruitasia
GFS (Gordon Food Service)
K-Mart
Kroger
Meijer
Nutrifoods
One Stop Kosher Market
Randazzo
Save-A-Lot 11 & Greenfield and 9 & Woodward
Westborn
Ed. note: This list will be updated as more information is received. Check with your own rabbi for local information.
An announcement on April 2, 2010 concerning Glick's Passover potato chips by Rabbi Avrohom Tzvi Halevy Glick and Rabbi Moshe Elefant of the Orthodox Union is posted at www.kashrut.com/Passover/PAlerts/glick.pdf.
Older Passover Alerts
The information posted is from secondary sources. We cannot take responsibility for the accuracy of the information.
Copyright © kashrut.com. Permission is granted to reprint these alerts if kashrut.com is credited as the source of the information.
כל האומר דבר בשם אומרו, מביא גאלה לעולם אבות ו"ו