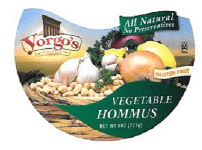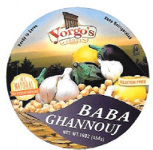 Yorgo's Foods Inc Is Recalling All Flavored and Unflavored Food Products (Hommus; Tahini Sauces; Yogurt Dip, Salads, Tzatziki, Grape Leaves; Taboule) Due to Possible Health Risk
November 15, 2017 from the FDA:
Yorgo's Foods Inc. of Manchester NH, a family-owned company, started in 1993, is recalling all Greek-style food products it manufactures, out of an abundance of caution, as they have the potential to be contaminated with Listeria monocytogenes.
The recalled products were distributed to retail stores nationwide. A complete list of the recalled Yorgo's Foods products and product photos can be found here. Most of the recalled products were distributed in 8, 12, 16 and 32 ounce plastic cups or 2 and 5 pound plastic bags.
These products should be discarded or returned to the grocery store where purchased for credit.
Consumers with questions may contact the company at 1-603-624-5830, M-F 9am- 4pm or go to the company website at www.yorgofoods.com/.
A full set of product photos can be found here.