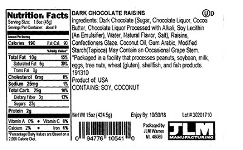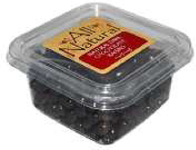 Lipari Foods, LLC. Issues Voluntary Product Recall of Specific Dark Chocolate Products Due to Undeclared Milk Allergen
November 16, 2017 from the FDA:
Lipari Foods, LLC has issued a voluntary recall of specific dark chocolate products packaged by sister company JLM due to an undeclared milk allergen.
The products were distributed to retail stores throughout Alabama, Florida, Illinois, Indiana, Iowa, Kentucky, Louisiana, Michigan, Minnesota, Missouri, Nebraska, Ohio, Pennsylvania, South Carolina, Tennessee, Virginia, Wisconsin and West Virginia.
Products were distributed under the Weis and All Natural brand names or as generic product without branding.
List of products and photos can be found here.
This was brought to our attention by our sister company, JLM after they received an initial recall notification due to undeclared milk allergen within the ingredients labels for select dark chocolate bulk product from our manufacturer, GKI Foods. As a precaution, Lipari Foods private label and non-branded products are being recalled as they are mislabeled. We are working closely with the FDA to ensure that all affected product has been pulled from commerce.
Consumers who have purchased this recalled product should not consume it. They should return it to the point of purchase. Consumers with questions should call Customer Service at 800-729-3354, 8:15 am – 4:30 pm, EST, Monday through Friday.