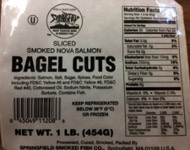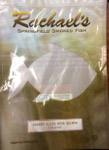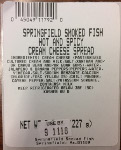 Springfield Smoked Fish Expands their Recall of Smoked Salmon Because of Possible Health Risk
December 19, 2017 from the FDA:
Springfield Smoked Fish of Springfield, MA is expanding their voluntary recall of smoked fish products because they have the potential to be contaminated with Listeria monocytogenes.
Recalled products were distributed and sold at retail stores and wholesale establishments in Massachusetts, Connecticut, New York, Rhode Island, Colorado, Ohio, Pennsylvania from May 2017 through December 2017. Product was also sold nationwide through online sales.
The initial recall was limited to 1lb pre-sliced Nova Salmon produced on 11/24/17. The recall expansion includes product produced between May 22, 2017 and December 12, 2017, the date the facility ceased production of the products.
These products were sold under the brand names Springfield Smoked Fish and Rachael's Springfield Smoked Fish.
Full list of recalled products and pictures is here
The recall expansion was initiated as a result of environmental and product sampling conducted by the firm. Retailers and wholesale customers should check their inventories and shelves to confirm that none of the recalled products are present or available for purchase by consumers or in warehouse inventories. Please contact Springfield Smoked Fish for disposal or return of the product.
Consumers are urged not to consume these products. Consumers who purchased these products may take them back to the store where they purchased them for a refund or simply discard them. Consumers with questions may contact the company at 1-413-737-8693, Monday through Friday 8:00 am – 4:00 pm.