Kashrus alert on Dee's Nuts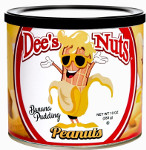 January 25, 2018 from the OK:
Dee's Nuts, Dee's Snacks, Jacksonville, FL 32211 has a mistaken Use of OK Pareve Symbol:
A limited number of the following products sold by Dee's Snacks were mistakenly labeled with a plain OK symbol, instead of the required OK D. These products are kosher and dairy, as per the ingredient list and allergen statement. Product Name
Dee's Banana Pudding Peanuts
Dee's Cool Ranch & Sriracha Peanuts
Dee's Dill Pickle Peanuts
Dee's Pizza Peanuts
Corrective actions were taken.
Temporary certification for some establishements certified by Rabbi Blech z"l.
January 24, 2018:
Rabbi Binyomin Taub (currently the Kashrus Coordinator of the RCBC and resident of Monsey, NY) has offered to continue the certification of Reb Zushe Z"L's personal hechsher, known as Kehilas Bais Ben Zion, which primarily certifies local food service establishments. Rabbi Taub is offering his services free of charge as he feels that this is exactly what Reb Zushe would have done for others under such circumstances. His certification is for two months to give the family time to find suitable replacement. Please see the attached LOC's for this interim hechsher. Only the establishments that have this letter hanging in the store has arranged for such a set up.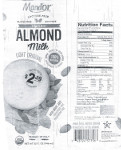 Kashrut alert on Mand'Or Brand Almond Milk
January 23, 2018 from the Star-K:
Mand'Or Brand Almond Milk, imported by Almond Art USA, bears an unauthorized STAR-K and is not under our certification. The production facility is not authorized by STAR-K. In addition, the products contain ingredients, including grape juice, from sources unknown to us. Corrective action is being taken.
Frozen food company recalls green beans after pet food recall
January 23, 2017 from the Food Safety News and commissaries.com:
National Frozen Foods Corp. issued a Class I recall of individual quick frozen green beans because of potential Listeria monocytogenes contamination, according to notices posted by US Foods Inc. and the U.S. Department of Defense Commissary Agency.
The frozen food manufacturer issued its recall following the detection of Listeria monocytogenes in a third-party test by a downstream customer, a pet food company.
A notice from the U.S. Department of Defense Commissary Agency reported the following products sold in its commissary stores were included in the recall:
SYS IMP Bean Green Whole IQF NWP, 12/2 pounds: Lot number 17102703A03, MPC V5404
NW TRES Bean Green Cut, 1/30 pounds: Lot number 17102603A02, MPC 62406-9007
SYS CLS Bean Green Cut GR A P, 12/2 pounds: Lot number 17102703A03, MPC 1435197

Additional products, supplied to other customers, may also have been recalled. However, no other related product recalls have yet been posted by the Food and Drug Administration.

Ed. note: I expect this recall to expand. Cook the vegetables to 165 degrees F. and be careful about cross contamination.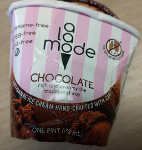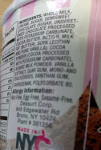 Kosher Alert A La Mode Ice Cream products
January 17, 2018 from a reader and confirmed by the OU:
Some A La Mode Ice Cream products are mislabeled with just an OU and is missing the "D". These products are dairy and contains milk and cream that are listed in the ingredient list.
Update: Multistate Outbreak of E. coli O157:H7 Infections
January 10, 2017 from the CDC:
"On January 10, 2018, the Public Health Agency of Canada reported that an outbreak of Shiga toxin-producing E. coli O157:H7 infections (STEC O157:H7) they had identified was linked to romaine lettuce appears to be over."
"In the United States, CDC, several states, and the U.S. Food and Drug Administration continue to investigate a multistate outbreak of 24 STEC O157:H7 infections in 15 states. Since CDC's initial media statement on December 28, seven more illnesses have been added to this investigation. The last reported illness started on December 12, 2017."
"The likely source of the outbreak in the United States appears to be leafy greens, but officials have not specifically identified a type of leafy greens eaten by people who became ill. Leafy greens typically have a short shelf life, and since the last illness started a month ago, it is likely that contaminated leafy greens linked to this outbreak are no longer available for sale. Canada identified romaine lettuce as the source of illnesses there, but the source of the romaine lettuce or where it became contaminated is unknown."
"Advice to Consumers: CDC is not recommending that U.S. residents avoid any particular food given the short shelf life of leafy greens and because a specific type of leafy greens has not been identified."
---
Romaine Lettuce Suspected in US an Canadian E Coli Disease Outbreak

December 28, 2017 from the Food Safety News:

The CDC, FDA, CFIA and are investigating an outbreak of Shigella toxin producing E-coli 057:H7 in romaine lettuce. They have not yet pinpointed a soource. Outbreaks have happened in numerous states and Canadian provinces.

January 2, 2018 from the FoodSafetyNews:

Officials in the US and Canada have not yet pinpointed the exact cause of this outbreak. "Canadian officials are suggesting in some provinces that consumers avoid all romaine lettuce."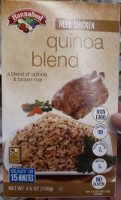 Kosher Alert Hannaford Herb Chicken Quinoa Blend
January 17, 2018 from the OU:
Hannaford Herb Chicken Quinoa Blend, Hannaford, Scarborough ME has an unauthorized OU:
The Orthodox Union doe not certify Hannaford Herb Chicken Quinoa Blend. Some packaging are labeled with an unauthorized label. Corrective actions have been implemented. If consumers see this product in the marketplace, please provide kosherq@ou.org with details of location and time.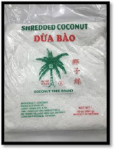 Evershing International Trading Company Recalls Frozen Shredded Coconut Because of Possible Health Risk
January 3, 2018 from the FDA:
Evershing International Trading Company is recalling Coconut Tree Brand Frozen Shredded Coconut, 16 oz., because they have the potential to be contaminated with Salmonella.
This coconut product was distributed in Ohio, Massachusetts, Washington, California, and Oklahoma with redistribution to Illinois, Michigan, New Jersey, New York Pennsylvania, Oregon, Florida, and Texas. This Frozen Shredded Coconut product is packaged in 16 ounces plastic bags. This is a complete recall of ALL Coconut Tree Brand Frozen Shredded Coconut currently on the market. Any customers who have this product should return the product to place of purchase for full refund. Customers may also contact Evershing International Trading Company at (408) 975-9660 during hours of operation, Monday to Saturday from 9:00 am to 5:00 pm.
The issue was discovered by testing performed by the State of Massachusetts.
Change in certification of Raw BK Restaurant
January 10, 2018 from the Star-K:
Raw BK Restaurant, located at 462 Avenue P, Brooklyn, NY, is no longer under Star-K supervision. Certification was valid through January 5, 2018.
January 16, 2018: They are now certified by Rabbi David Navarro, CMD, Congregation Midrash David.
Kashrus advisory on Kroger Breads
January 15, 2018- from the the Atlanta Kashruth Commission:
Some Kroger pareve breads bear labels that read "May contain (a list of ingredients) including milk". The bread is pareve.