Kashrus advisory on Kirkland Mexican Cheese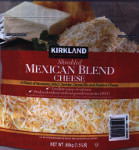 January 8, 2018 from the editor in consultation with the OU:
The Costco Connection Magazine has a picture of Kirkland Mexican Cheese with an OU. This was a printing error. The product in the stores does not bear an OU and is not kosher.
Kashrus advisory on Piece of Velvet, Brooklyn, NY
January 8, 2018 from the OK:
Piece of Velvet, MM NY Holdings Inc DBA Piece of Velvet, Brooklyn, NY 11217:
Please be advised that as of January 5th, 2018, MM NY Holdings Inc DBA Piece of Velvet is no longer certified by OK Kosher Certification
Kashrus alert on asparagus
January 2, 2018 from the cRc:
Due to high amounts of insect infestation found under the triangular side leaves on the asparagus, the cRc now recommends in addition to cutting off the tops of green asparagus, one should either peel the entire sides of the asparagus or remove all the triangular side leaves and wash well.
South African kosher alert on Rolo ice cream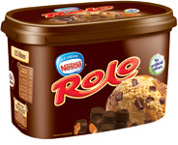 January 7, 2018: From the Beth Din of Johannesburg: <!-
Please be aware that Rolo ice cream is incorrectly marked as Parev, this product is Milchik. The company has taken corrective action.
Kashrus status of Unflavored Orange Pekoe or Green Tea Leaves
December 25, 2017 from the Kosherquest.org and confirmed by the cRc:
Unflavored Orange Pekoe or Green Tea Leaves (including matcha) or tea bags are acceptable without Hashgacha if they contain no other ingredients. Flavored or herbal tea leaves or bags require Kosher certification. Earl Grey with bergamot oil is acceptable without Hashgacha, but Earl Grey tea with bergamot flavor requires Kosher certification. All of the above is limited to tea leaves and tea bags, but all prepared (liquid) tea or instant tea powder sold in retail containers requires Kosher certification.l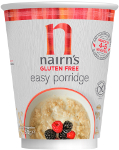 British Kashrut Alert - Nairn's Gluten Free Easy Porridge
December 21, 2017: From the London Beth Din:
Nairn's Gluten Free Easy Porridge listed on p.63 of The Really Jewish Food Guide 2017 as approved Parev has changed formulation and is now approved Dairy
Kashrus alert on various Sara Lee Bread products


December 25 2017 from Kof-K:
Sara Lee Corporation has chosen to no longer have kosher certification on the following products:
Sara Lee Honey Wheat 72945-60136
Sara Lee 100% Whole Wheat 72945-60134
Sara Lee White w/ Whole Grain 72945-70544
Sara Lee Artesano 72945-61241
This is in no way in a result of any infraction or violation and the company is in good standing with KOF-K.
Ed. note: You can contact Bimbo Bakeries the manufacturer of Sara Lee Bread at 1-800-984-0989.
---
Kashrus alert on Sara Lee Breads
October 26, 2017- from the the Atlanta Kashruth Commission:
Sara Lee: A number of Sara Lee Bread products will be discontinuing their certification. Please check the packaging before purchasing. If you want these products re-certified please call Sara Lee and let them know: 800-984-0989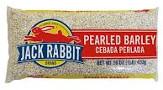 Insect infestation alert on Jack Rabbit Barley
December 25, 2017 from the COR Detroit:
JACK RABBIT BARLEY with code dates 06Jul18L and 22Sep18L has been found to be infested, and should not be used without checking the product thoroughly.  Each entire bag should be examined by placing a small pile of barley - about two ounces at a time - on a white paper plate (not plastic, which creates a shine) with a very good overhead light that illuminates the plate. Use a finger or a fork to drag a small amount of barley away from the pile, spreading that barley in a single layer. Visually inspect the spread-apart barley, looking for webbing, black insects and white or tan worms between or under the kernels. Repeat this until the entire pile has been checked. Then do the same for the rest of the barley in the package.  
Consumers who store barley or other grains for extended amounts of time are advised to store these products in the refrigerator or freezer in order to prevent infestation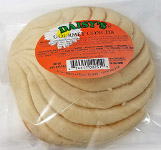 Daisy's Bakery Inc. Issues Alert On Undeclared Milk In "Gourmet Concha"
December 28, 2017 from the FDA:
Daisy's Bakery Inc. of Clifton, New Jersey is recalling 4 ounce packages of Gourmet Concha, because it may contain undeclared milk. People who have an allergy or severe sensitivity to milk run the risk of serious or life-threatening allergic reaction if they consume these products.
Daisy's Bakery Gourmet Concha was distributed in New York, New Jersey, Florida, Illinois and North Carolina in retail stores through direct delivery.
The product is white, round with a seashell shape stamped on top of a 4 ounce sweat bread, clear plastic package marked with the lot numbers 441, 442, 443, 444, 445, 446, 447, 448, 449, 450, 451, 452, 453, 454, 455, 456, 457, 458, 459, 460, 461, 462, 463, 464, 465, 466, 467, 468, 469, 470 and 471 marked in yellow or white numbers on the back of the package. The recall was initiated after it was discovered that the milk containing product was distributed with a label that did not reveal the presence of milk. Subsequent investigation indicates the problem was caused by a temporary breakdown in the company's production and packaging processes. Production of the product has been suspended until FDA and the company are certain that the problem has been corrected.
Consumers who have purchased a 4 ounce package of Daisy's Bakery Gourmet Concha are urged to return them to the place of purchase for a full refund. Consumers with questions may contact Daisy's Bakery Inc. at 973-340-3200 office hours are Monday- Friday; 7am- 5pm.
Kashrut alert on H-E-B Brand Extra Strength Gas Relief Softgels
December 28, 2017 from the Star-K:
H-E-B brand Extra Strength Gas Relief softgels distributed in H-E-B supermarkets in Texas, bears an unauthorized STAR-K.The product contains gelatin and is not Kosher. Corrective action is being taken.