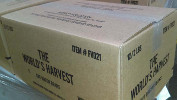 National Frozen Foods Corporation Recalls Frozen Green Beans and Frozen Mixed Vegetables Because of Possible Health Risk
January 24, 2018 from FDA:
National Frozen Foods Corporation (NFFC) is voluntarily recalling a limited quantity of Not-Ready-To Eat Individually Quick Frozen (IQF) green beans and IQF mixed vegetables because they have the potential to be contaminated with Listeria monocytogenes.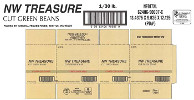 Following cooking preparation instructions on the labels of master cases or packages will effectively reduce the risk of exposure to this bacterium This press release includes recalled products distributed to foodservice accounts in bulk and packaged containers in AK, AR, AZ, CA, CO, FL, ID, IL, KS, MI, MS, MT, ND, NE, NM, NV, OR, TN, TX, VA, and WA. The products being recalled listed below were distributed between August 18, 2017 and January 12, 2018. The recalled items can be identified by the date codes printed on the back of the 32oz. sized bag or the side of the master case. Brands include Bountiful Harvest Foundations, Bountiful Harvest Originals, Monarch, NW Treasure, Simplot Classic, Sysco Classic, Sysco Imperial, (No Brand Name), Valamont, The World's Harvest




Only the codes listed hereare affected by this recall.
---
Frozen food company recalls green beans after pet food recall
January 23, 2017 from the Food Safety News and commissaries.com:
National Frozen Foods Corp. issued a Class I recall of individual quick frozen green beans because of potential Listeria monocytogenes contamination, according to notices posted by US Foods Inc. and the U.S. Department of Defense Commissary Agency.
The frozen food manufacturer issued its recall following the detection of Listeria monocytogenes in a third-party test by a downstream customer, a pet food company.
A notice from the U.S. Department of Defense Commissary Agency reported the following products sold in its commissary stores were included in the recall:
SYS IMP Bean Green Whole IQF NWP, 12/2 pounds: Lot number 17102703A03, MPC V5404
NW TRES Bean Green Cut, 1/30 pounds: Lot number 17102603A02, MPC 62406-9007
SYS CLS Bean Green Cut GR A P, 12/2 pounds: Lot number 17102703A03, MPC 1435197
Additional products, supplied to other customers, may also have been recalled. However, no other related product recalls have yet been posted by the Food and Drug Administration.
Ed. note: I expect this recall to expand. Cook the vegetables to 165 degrees F. and be careful about cross contamination.