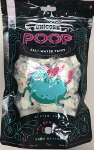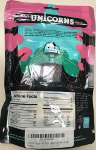 Kashrus Alert - Taffy Shop
August 20, 2018 - from the OK:
Taffy Shop Salt Water Taffy, All Flavors, Taffy Shop, LLC, St. George, UT 84770 has an UNAUTHORIZED USE OF OK KOSHER SYMBOL:
All flavors of Salt Water Taffy sold by Taffy Shop bear an unauthorized OK Kosher symbol on the packaging. This company is NOT certified by OK Kosher Certification. Corrective actions are being taken.