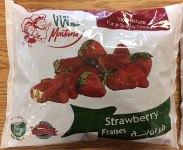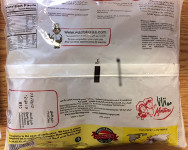 Updated Canadian Food Recall Warning - Montana brand frozen strawberries recalled due to Hepatitis A
April 20, 2018 - CFIA
The food recall warning issued on April 14, 2018 has been updated to include additional distribution and product information. This additional information was identified during the Canadian Food Inspection Agency's (CFIA) food safety investigation. Phoenicia Group Inc. is recalling Montana brand frozen strawberries from the marketplace due to possible Hepatitis A contamination. Consumers should not consume the recalled product described below.
Brand Name
Common Name
Size
Code(s) on Product
UPC
Montana
Strawberry
(frozen)

1 kg

All codes purchased on or before

April 20, 2018

6222000401487
Ed. note: These strawberries are from Egypt.