K A S H R U T . C O M©
The Premier Kosher Information Source on the Internet
---
HOME | PASSOVER | CONSUMER | COMMERCIAL | TRAVEL | ZEMANIM | LINKS | ARTICLES | RECIPES | HUMOR | E-MAIL LIST

---
THIS SECTION IS FOR NEWS AND INTERESTING STORIES RELATED TO FOOD, NUTRITION AND FOOD PROCESSING. THEY ARE NOT NECESSARILY RELATED TO KOSHER BUT MAY BE OF INTEREST TO THE KOSHER CONSUMER, MANUFACTURER OR MASHGIACH.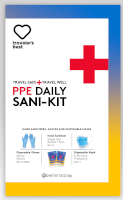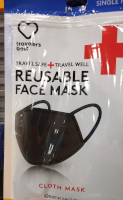 Unauthorized OU on PPE sold at airports
August 2, 2020 from Twitter with information from the OU:
Traveler's best Travel Safe + Travel Well PPE Daily Sani Kit and Travel Safe + Travel Well Reusable Face Mask bear unauthorized OU's.
Ed. note: These products are being sold in vending machines in airports. See Hudson press release
The information posted is from secondary sources. We cannot take responsibility for the accuracy of the information.