K A S H R U T . C O M©
The Premier Kosher Information Source on the Internet
---
HOME | PASSOVER | CONSUMER | COMMERCIAL | TRAVEL | ZEMANIM | LINKS | ARTICLES | RECIPES | HUMOR | E-MAIL LIST

---
Commercial Kashrut Alerts
---
The following health alert is from the FDA dated February 26, 2010.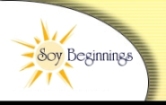 Thumb Oilseed Producers' Cooperative of Ubly, MI. has recalled certain shipments of soybean grits and flour because they have the potential to be contaminated with Salmonella. The recalled soybean grits and flour were distributed to a limited group of wholesale customers located around the nation. These customers have been contacted by Thumb Oilseed and are reviewing this inventories and production processes and taking the necessary steps to protect consumer health, including, if necessary, sub recalls. The product is labeled with Soy Beginnings or Nexsoy brands; packaged in 40# paper bags. Feed is packaged in 1500# totes. (Lot numbers include TF121608 through TF012210, TG121608 through TG010510). The recall resulted from routine sampling programs conducted by the company and its wholesale customers. Thumb Oilseed has suspended production and distribution of the potential affected products and is cooperating with the US Food and Drug Administration and Michigan Department of Agriculture in investigating the situation. The recall does not involve soy oil products produced by Thumb Oilseed. Consumers with questions may contact the company at 989-658-2344 between 9:00 am and 4:00 pm EST Monday-Friday.
The information posted is from secondary sources. We cannot take responsibility for the accuracy of the information.
Copywrite © kashrut.com. Permission is granted to reprint these alerts if kashrut.com is credited as the source of the information.
כל האומר דבר בשם אומרו, מביא גאלה לעולם אבות ו"ו