K A S H R U T . C O M©
The Premier Kosher Information Source on the Internet
---
HOME | PASSOVER | CONSUMER | COMMERCIAL | TRAVEL | ZEMANIM | LINKS | ARTICLES | RECIPES | HUMOR | E-MAIL LIST

---
Commercial Kashrut Alerts
---
The following milk allergy and kashrus alert is from the FDA and the Triangle K posted on February 16, 2013.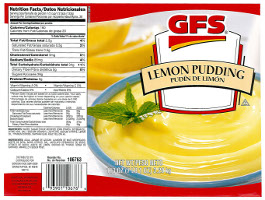 Associated Milk Producers Inc. (AMPI) of New Ulm, Minn., in cooperation with Gordon Food Service (GFS), is recalling pudding labeled as GFS Lemon Pudding but contains vanilla pudding. Milk is an ingredient in this vanilla pudding. GFS Lemon Pudding does not declare milk on the label. People who have an allergy or severe sensitivity to milk run the risk of a serious or life-threatening allergic reaction if they consume the product.
The following product is affected:
GFS Lemon Pudding (113 ounce cans) with UPC Number 9390110676 and Lot # 3T12354C printed on the end of the can. These cans would be found in shipping cases labeled GFS Vanilla Pudding with Lot # 3T12354C printed on the outside of the case.
Only GFS Lemon Pudding cans with Lot # 3T12354C are affected by this recall. The recalled product was distributed in Illinois, Iowa, Minnesota and Wisconsin.
The recall was initiated after it was discovered that some cans labeled as lemon pudding contained vanilla pudding. Consumers are advised to return these cans to the store where they were purchased for a refund.
nyone requiring more information may contact AMPI Consumer Affairs at 888-587-4674, Monday through Friday, 8 a.m. to 4 p.m. Central Standard Time.
The information posted is from secondary sources. We cannot take responsibility for the accuracy of the information.
Copywrite © kashrut.com. Permission is granted to reprint these alerts if kashrut.com is credited as the source of the information.
כל האומר דבר בשם אומרו, מביא גאלה לעולם אבות ו"ו