To advertise your interesting and new Passover products , please contact us for rates. E-mail: ajms@kashrut.com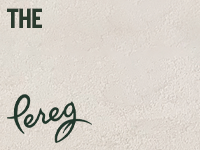 Pereg Natural Foods offers an extensive range of Kosher for Passover spices, matzo crumbs, and quinoa. The trusted source for basic kitchen essentials like Cumin & Paprika to the special blends of Za'atar & Shawarma. Offering a variety of Matzo Crumbs to create irresistible crispy schnitzel. For Pesach baking, try Pereg's Kosher for Passover Flours. Start the day with a warm bowl of Quinoa Flakes with a pinch of cinnamon.
Pereg ingredients are the secret to transforming any meal into a family favorite.
Produced under the strict kashrut supervision of the Orthodox Union (OU) and the Central Rabbinical Congress (CRC).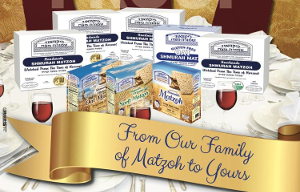 Lakewood Matzoh has been in business for 21 years and is back this year with a complete line of Passover matzoh. We offer certified gluten free oat matzoh that is made from GFCO certified oat flour. Our gluten free matzoh is made from GF oat flour that is not heat treated and water and is appropriate for hamotzi & Seder use. We also have regular, whole wheat and organic spelt matzoh. All our matzoh is available in both traditional round and square machine made.. Visit us on the web at www.lakewoodmatzoh.com send an email to sales@lakewoodmatzoh.com or call us at 732-364-8757