The following kashrus alert is from the Orthodox Rabbinical Board of Broward and Palm Beach Counties (ORB) on August 6, 2014.
Effective Wednesday, August 6, 2014, Gainesville Hillel, 2020 West University Avenue, Gainesville, FL 32603, is no longer under the supervision of the ORB.
The following health alert is from the Brooks Tropical on August 8, 2014.
Brooks Tropicals, LLC of Homestead, FL is voluntarily issuing a limited recall of 401 boxes of fresh green skin avocados with a single Lot # 2610 because they may have the potential to be contaminated with Salmonella.
Green-skinned avocados from the lot were distributed to a limited number of customers in Florida, New York, Illinois, Georgia, and New Jersey. All customers shipped Lot # 2610 have been notified and since product was packed over three weeks ago on July 15, no product should remain in the market since the product is greatly beyond its shelf life. .
The potential for contamination was discovered as the result of a routine FDA random lot sample taken on July 16, 2014, but positive analysis confirmed verbally by FDA was only received August 6. The fruit was packed on July 15 and has about a ten (10) day shelf life.
Any product remaining in the market channels with the Lot # 2610 should be disposed of immediately.
For more information, please contact Bill Brindle at 305 247-3544 or billb@brookstropicals.com
The following health alert is from the FDA on August 1, 2014.

Sunburst Superfoods of Tuckahoe, NY, is recalling Sunburst SUPERFOODS Organic Raw Carob Powder sold from March 12, 2014 through July 28th, 2014, because it has the potential to be contaminated with Salmonella.
Sunburst SUPERFOODS Organic Raw Carob Powder was distributed throughout the United States to consumers through online sales.
Sunburst SUPERFOODS Organic Raw Carob Powder was sold in One Pound and Five Pound bags with no coding. The product is packaged in re-sealable, all-natural brown paper bags with a thin metal and thin plastic lining on the interior of the bags.
Our supplier initiated a recall of the bulk Organic Raw Carob Powder after learning that one of its customers received a positive test for Salmonella from their original lot.
Consumers who have purchased Sunburst SUPERFOODS Organic Raw Carob Powder are urged not to consume the product and to return it to us as soon as possible for a full refund. Consumers with questions may contact the company at 1-800-228-4436, Monday - Friday, 9 am – 4 pm, ET or by e-mail to customerservice@sunburstsuperfoods.com.
The following kashrus alert is from Global K on August 7, 2014.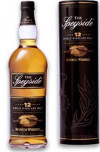 Global Kosher reports that that effective immediately, due to kashruth violations, The Speyside Scotch is no longer certified as kosher even when bearing the Global Kosher logo.
The following kashrus alert is from the OU on August 7, 2014.
Santa Barbara Company's Pistachio Pesto, Santa Barbara Pistachio Company, Santa Barbara CA bears an unauthorized OU mark. The Orthodox Union does not certify this product. Corrective measures have been implemented.
The following kashrus alert is from the OU on August 7, 2014.

Stop & Shop, Giant Sour Cream & Onions Potato Crisps, Foodhold USA LLC, Landover MD: The Orthodox Union certifies Foodhold's Sour Cream & Onion Potato Crisps, as an OU D -Dairy product. This product contains dairy ingredients as indicated in the ingredient and allergen statements. Some packaging was printed without the OU-D Dairy designation. This product is sold in some Stop & Shop and Giant stores. Corrective measures have been implemented.
The following insect infestation information is from Hakhel.info on August 1, 2014 with additional information posted on August 8, 2014.
"BLUEBERRIES: The KCL (Kashrus Council of Lakewood) recently concluded a thorough testing of blueberries in local grocery stores. 100% of the containers contained scale insects. Between 10% and 20% of the berries had scales on them. We are advised that this number is consistent with weekly agricultural blueberry reports issued be Rutgers University. One of the Bodkim reported that 50% of the scales are males, which contain a whole insect. A Bedikas Tolaim expert advised us that based on these findings, he would not recommend buying blueberries--as the scale insects cannot be readily washed off. In his words: 'If you want to check them, be very careful and very thorough. If you think that you found and removed the infested ones then soak the remaining ones in soap and rinse very thoroughly.'"
Policy on blueberries from the Chicage Rabbinical Council, the Star-K and the OU:
CRC Policy on Blueberries:
"Blueberries – Fresh must be rinsed in water and a cursory inspection is needed. All frozen without any added kosher sensitive ingredients is acceptable. Canned needs a reliable hashgacha."
Star-K policy on blueberries
Checking Instructions (Please note the following regarding all Star-K insect checking instructions: When applicable, guidelines apply to produce grown and purchased in the United States. Checking procedures in other countries may be different.)
Fresh Blueberries: Check berries for foam. Remove all berries with foam. Wash remaining berries. If there is no foam no further checking is necessary. Washing is recommended.
Frozen: Does not require a hechsher.
OU Guide for checking produce
Video Guide to Home Vegetable Inspection: Berries
Blueberries: white maggots;

Cultivated blueberries: generally insect free
Cultivated: place in a strainer or colander and wash thoroughly under running water
Wild: insects on surfact or in center of berry; cut open and carefully examine on white cloth after washing
The following kashrus alert is from the Kof-K dated July 30, 2014.
Please note that ValleyPark brand Soy Sauce distributed by Embassy Lucky Boy Paterson, NJ that is being sold at Corrado's in Clifton Nj bears an unauthorized KOF-K kosher symbol. It is not certified by the KOF-K and all attempts to contact the manufacturer have failed. The product should not be used as kosher.
The following kashrus alert is from the COR Detroit on July 31, 2014.
KIRKLAND SIGNATURE / RADER FARMS NATURE'S THREE BERRIES - a frozen mix of Raspberries, Blueberries and Blackberries sold at Costco, bears a BCK Kosher symbol plus the words "Toloyim Inspection Required", meaning that the product must be checked for insects. Please be aware that according to most prominent Kashrus experts, these berries cannot be sufficiently checked or cleaned from insects. Consult your Rav.
Info on washing fruit and vegetables is here.
The following kashrus alert is from the COR Detroit on July 31, 2014.

A limited amount of Popsicle Orange-Cherry-Grape Ice Pops, in "20 Pack + 1 Extra Pop" boxes that state "Product of Germany", were produced in a non-certified plant and do not bear the Kof-K symbol. Some of these boxes have been found in Kosher stores, mixed with the regular "20 Pack" boxes that bear the Kof-K DE symbol. Consumers should always check every item for Kosher marking.