THIS SECTION IS FOR NEWS AND INTERESTING STORIES RELATED TO FOOD, NUTRITION AND FOOD PROCESSING. THEY ARE NOT NECESSARILY RELATED TO KOSHER BUT MAY BE OF INTEREST TO THE KOSHER CONSUMER, MANUFACTURER OR MASHGIACH.
Inspector General again finds weaknesses in organic imports
September 2o, 2017: The FoodSafetyNews:
USDA's Inspector General has found that imported fruits and vegetables are sometimes doused with chemicals when they reach the United States to prevent pests or diseases from entering the United States. "Not every shipment of fruits and vegetables get a pesticide bath at the border. The IG said if no issues are detected, imported fruits and vegetables are released. If pests or disease are found in a shipment — organic or otherwise — it's sent to quarantine. Those shipments often get pesticide showers before they are released."
"The inspectors found the process for determining organic standards equivalency between USDA and foreign governments is 'not fully transparent.'" " U.S. ports of entry are not in the business of verifying NOP import documents."
Israel: High Court Delivers A Blow To Chief Rabbinate Kashrus
September 13, 2017: The YeshivaWorld:
The Israeli Supreme Court is permitting companies to list their commitment to halacha and kashrus without callling themselves "kosher".
"The Reform Movement in Israel had filed a petition with the High Court of Justice challenging the Chief Rabbinate of Israel's exclusive monopoly on kashrus."
"By a majority of five judges against two, it was determined that a restaurant that does not hold a kosher certificate may not advertise itself as "kosher", but judges ruled, the restaurant is entitled to present a "declaration of truth " regarding the standards of kashrus that are maintained meticulously, and the manner of supervising their observance, which also includes an explicit clarification that he does not have a certificate of kashrut."
" This also permits private agencies to provide kashrus by displaying such a document in its name."
---
Israel - Consumers will demand to see kashrut supervision'
September 17, 2017: The Arutz 7:
"Rabbi Raphael Yochai, the director of the Chief Rabbinate division for Kashrut fraud, told Arutz Sheva that he is not comcerned by the Supreme Court decision allowing people to present their own private Kashrut without providing a certification."
Israel: Energy Ministry: Don't use a 'blech'
September 11, 2017: The Arutz 7:
"Israel's Energy Ministry called on the public to prevent tragedies and not use a "blech" during the upcoming holidays."
"A "blech" is a sheet of metal placed over a stove, on which foods can be warmed on Shabbat (Sabbath) or holidays."
"There is a risk of oxygen depletion, as well as of gas leaks caused by damage to the stove and gas pipes."
Fake Alcohol comes in many varieties
August 28, 2017: The Safeproof:
This article talks about how Taverns use substitution, dilution of alchohol and counterfeit alcohol to provide an inferior and possibly deadly product to consumers.

Israel: Massive kashrut fraud exposed
September 11, 2017: The Arutz 7:
A man in Nariyah "presented himself as a kashrut inspector using forged credentials, and certified scores of restaurants that in reality did match the necessary standards that Jewish dietary law requires."
"The Rabbinate's Kashrut Fraud Prevention Unit's suspicions were first aroused when they noticed that several businesses were presenting themselves as kosher, despite their certificate being signed by a rabbi they had never heard of. In addition, in cases where the certificate was signed by a known rabbi, the rabbi in question told the rabbinate that he had never signed any such document."
"The businesses in question were heavily fined for retaining kashrut certification from a private individual, against Rabbinate policy, which demands that it be done through the local municipal authorities."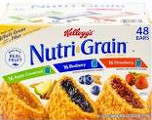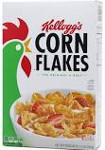 Kellogg's Expands their OU Kosher Certification
August 30, 2017: The OU:
"Kellogg Company has expanded their OU kosher certification to include their coveted Morning Foods products of Kellogg's brand cereals and nutri-grain bar products. Included in this OU kosher certification are almost all Kellogg's brand cereals and nutri-grain bar products whose packaging bear the "k" designation. Products with a plain "k" are certified OU pareve and products with a "kd" and "kde" are certified OU dairy and OU dairy equipment respectively. The only exception is Mini Shredded Wheat which is not OU kosher certified even when packaging bear a "k"."
Ed. note: The Morningstar Farms products had been certified by OK Kosher Certification and the Kellogg's cereal and Nutragrain products had been certified by the Rabbinical Council of New England.
10,000 gallons of illicit alcohol are seized from 31 Mexican resorts, restaurants and nightclubs in tourist hot spots after death of 20-year-old Wisconsin woman
August 14, 2017: The DailyMail:
"The Mexican government confiscated 10,000 gallons of illicit alcohol and raided 31 resorts and nightclubs in Cancun and Playa del Carmen that were thought to serve the counterfeit liquor to customers."
Another popular tourist establishment in Cancun, the Fat Tuesday bar, was also temporarily shut down by authorities."
"The rash of incidents prompted the State Department last month to warn American tourists traveling to Mexico to beware of tainted alcohol. "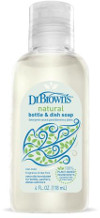 Dr. Brown's Natural Bottle & Dish Soaps Recalled by Handi-Craft Company Due to Risk of Bacteria Exposure
August 30, 2017: The CPSC:
Dr. Brown's Natural bottle and dish soap has been recalled because the bottle and dish soap can contain harmful bacteria. Exposure to bacteria poses a risk of respiratory and other infections in immunocompromised individuals.
This recall involves Dr. Brown's Natural Bottle & Dish Soap sold separately and with Dr. Brown's bottle brush as a bottle cleaning kit. The soap bottles were sold in two sizes: a clear plastic 16-ounce bottle with a pump and a 4-ounce clear squeeze bottle. A label affixed to the front of the bottles read "Dr. Brown's natural bottle & dish soap" and "100% plant-based ingredients."
Our Little Ones, Babies R' Us, Bebeang, Buy Buy Baby, Drugland Pharmacy, Family First Pharmacy, Global Nutrition Trading, Macro and Turquoise stores nationwide and online at Amazon.com from September 2016 to June 2017 for between $3 and $7.
Consumers should immediately stop using the recalled bottle and dish soap and contact the firm for instructions on receiving a replacement bottle of reformulated dish soap or comparable merchandise of equal or lesser value. Bottles and dishes cleaned with the recalled soap should be boiled or sanitized in the dishwasher.
Consumer Contact: Handi-Craft toll-free at 877-962-2525 from 8 a.m. to 4 p.m. CT Monday through Friday, or online at www.drbrownsbaby.com and click on "Recall Information" for more information.
Industry's challenge to seafood import monitoring program rejected
August 29, 2017: The SeafoodSource.com:
the National Fisheries Institute (NFI) and a large group of U.S. seafood companies, including Trident Seafoods, Fortune Fish and Gourmet, Handy Seafood, and Alfa International Seafood legally challenged the "Seafood Import Monitoring Program (SIMP) – a set of regulations requiring increased traceability for seafood imports". "U.S. District Judge Amit Mehta ruled against the plaintiffs, finding that the Commerce Department's implementation of the program was not done inappropriately." He said that Congress had authority to issue regulations to combat seafood fraud.
"Barring an appeal, Mehta's ruling will allow the so-called Seafood Traceability Rule to take effect in January 2018, requiring importers to provide more specific information on several species of seafood - namely tuna, king crab, blue crab, red snapper, Pacific and Atlantic cod, dolphinfish, grouper, sea cucumber, swordfish, and sharks. Under the new rules, importers will have to accurately report the type of fish being shipped and how and where it was caught or farmed."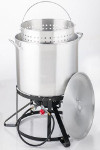 Academy Sports + Outdoors Recalls Crawfish Kits with Strainer Due to Fire Hazard
August 23, 2017: The CPSC and HeathyCanadians:
This recall involves the Academy Sports + Outdoors Outdoor Gourmet® 100-Qt. Crawfish kit with strainer which is an outdoor appliance used to cook crawfish and other seafood in a 100-quart pot. The Crawfish kit includes a hose assembly that connects the burner component to an external LP fuel tank supplied by the consumer. Model number FSOGBG4201 is printed on the silver label located on the burner component.
Consumers should immediately stop using the recalled 100-quart crawfish kits and contact Academy Sports + Outdoors for instructions on obtaining a free replacement hose assembly.
Sold At Academy Sports + Outdoors stores and online at Academy.com from March 2014 through May 2017 for about $130.