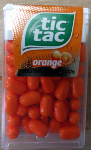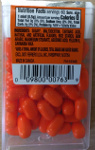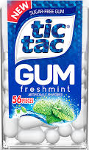 February 27, 2018: From the COR Detroit:
TIC TAC MINTS CANDIES are produced at many plants and in many flavors, and not all are Kosher. Even the same flavor can be found in stores with an OU on some containers, and no certification on others. Each individual container should be checked for reliable certification. - Please be aware that new TIC TAC GUM candies, which look the same as the mints candies and are sold in the same type of dispenser containers, are not Kosher and bear no Kosher marking.
---
December 11, 2017: From the editor: <!-
Tic Tacs are now certified as kosher by the Orthodox Union when bearing the OU symbol.