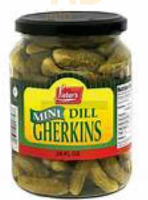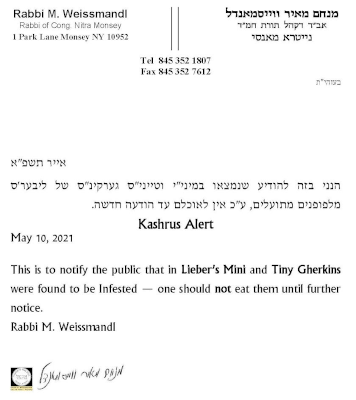 May 10, 2021 from Rabbi Weissmandel:
This is to notify the public that in Lieber's Mini Gerkins and Tini Gherkins were found to be infested - one should not eat them until further notice.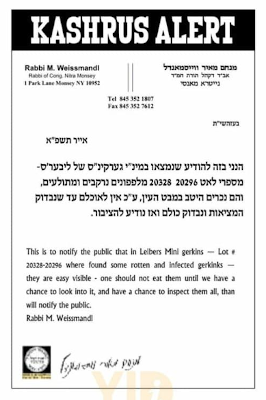 May 4, 2021 from Rabbi Weissmandl
:
This is to inform the public that Lieber's Mini Gerkins - Lot #20328 - 20296 were found to contain clearly visible rotten & infested gerkins. They are easily visible. One should not eat them until we have a chance to look into it, and have a chance to inspect them all. They we will notify the public.