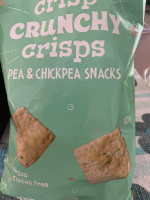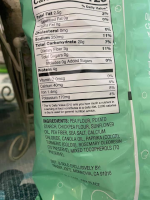 September 14, 2021 from the OU in response to the editor's question:
Trader Joes Crispy Crunchy Crisps is labeled OUD, but in fact, its true status, at the present time, is DE (Dairy Equipment).
What does DE mean? Parve products made with heat on dairy equipment may be eaten after meat, but not with meat.
Some kashrus agencies use a DE symbol, but the OU has chosen not to use a DE designation because it is felt it may be confusing to the kosher consumer. Also, to be a true DE product, the equipment must be properly cleaned of residue after dairy production, and that level of cleanliness is sometimes difficult to maintain and guarantee.
Please note that it is possible that the manufacturer will reformulate this product and add a true dairy ingredient. You will not be able to know this, since the OUD kosher symbol will remain the same. We recommend that you call our office every 3 months to reconfirm the DE status of this product.