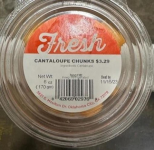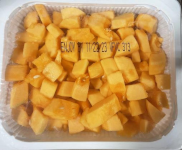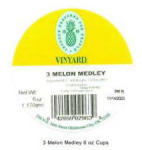 Vinyard Fruit and Vegetable Company Recalls Cantaloupe Due to Potential Salmonella Contamination
November 14, 2023: From the FDA
Vinyard Fruit and Vegetable Company, located in Oklahoma City, OK, has initiated a voluntary recall of all fresh-cut cantaloupe products listed below because they have the potential to be contaminated with Salmonella,
Due to the 11/8/2023 recall of fresh, whole cantaloupes by Sophia Foods, LLC (DBA Trufresh) of Nogales, AZ, in response to a notification by the Canadian Food Inspection Agency of a potential contamination with Salmonella, Vinyard Fruit and Vegetable Company is issuing this recall. Cantaloupes recalled by Sophia Foods LLC were used as a raw material in Vinyard cantaloupe products listed here.
Consumers may obtain additional information by calling Jennifer Vogler at 1-405-639-2451, Monday through Friday 9AM to 5PM CST.