Kashrus information on SILK brand ALMOND MILKS and SOY MILKS

September 25, 2017 from the OU in response to a reader's question:
The Silk non dairy Milks are labeled OUD, but in fact, its true status, at the present time, is DE (Dairy Equipment).
What does DE mean? Parve products made with heat on dairy equipment may be eaten after meat, but not with meat.
Some kashrus agencies use a DE symbol, but the OU has chosen not to use a DE designation because it is felt it may be confusing to the kosher consumer. Also, to be a true DE product, the equipment must be properly cleaned of residue after dairy production, and that level of cleanliness is sometimes difficult to maintain and guarantee.
Please note that it is possible that the manufacturer will reformulate this product and add a true dairy ingredient. You will not be able to know this, since the OUD kosher symbol will remain the same. We recommend that you call the OU office every 3 months to reconfirm the DE status of this product.
---
Kashrus information on SILK brand ALMOND MILKS and SOY MILKS
August 18, 2016 - from COR Detroit and confirmed by the OU:
SILK brand ALMOND MILKS and SOY MILKS with an OU-D bear a D due to dairy equipment (DE). Products manufactured on dairy equipment may be eaten after meat without a waiting period, but not with meat. The OU cautions that even where it states that a product is DE, the OU does not supervise the cleaning of the equipment between dairy and non-dairy productions, and also that the DE status should be periodically reconfirmed, since manufacturers frequently reformulate their products.
Pas Yisroel status of Bay's English muffins, and Mission Tortilas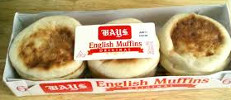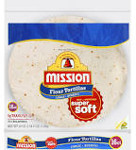 September 19, 2017 from the Kosherquest.org and confirmed by the cRc:
The cRc states that Bay's English muffins, and Mission Tortilas are not Pas Yisroel.
Kashrut.com has links to Pas Yisrel lists from the major kashrus agencies here.
Flour Insect infestation alert
September 20, 2017 from Hakhel Organization:
FLOUR ALERT! In past years, after baking challah or kneading the dough, some have noticed insects in the challah or dough, and have had to dispose of the food and their hard work with it. We are not currently aware of any current insect advisory with respect to flour--however, "an ounce of prevention" is in order as the heavy challah and cake baking season begins. Below are the recommendations of a Rav HaMachshir expert in this field:
Especially buy flour from a store that has a high product turnaround so that the flour has not been sitting on a shelf or in storage for a while.  
Even if the flour is 'pre-sifted'--the label may also state that it is recommended to be sifted. One should not treat this recommendation lightly--as in the post-summer period that we are in there are higher levels of infestation.  
The specially packaged 'Wonder Flour' is an excellent choice--because of the excellent seal that is placed around the flour when produced.  
Flour should be sifted with a 70 mesh sifter. The electric Pelematic sifter is highly recommended for large amounts.  
Since whole wheat flour cannot be sifted, one should place several samples of the flour on a plate and then scatter the flour around and look for black or crawling objects.
Insect infestation alert - KEMACH BOW TIES EGG NOODLES and KEMACH MINESTRONE SOUP MIX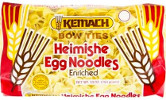 September 19, 2017 from the COR Detroit:
KEMACH BOW TIES EGG NOODLES (large) with code 5/16/18, and KEMACH MINESTRONE SOUP MIX with code N7172A, have been found to contain insects in some bags, and should be inspected before use by spreading the product across a white paper plate and looking for signs of infestation. It is advisable to spot-check all pasta at this time of year, since pasta improperly stored in warm conditions during the summer is more liable to develop infestation. At the store, check that there is not a large amount of powder at the bottom of the package. Also shake the package and look for insects at the bottom. When cooking, check for any insects that float up to the surface of the water. If infestation is found, do not use the product.
Insect checking instructions for some items used on Rosh HaShana as simanim
September 19, 2017 from the Star-K:
At this time of year when many of us are using figs, dates and leeks, this is a reminder to check these items properly:
DATES & FIGS: It is recommended that one open and do a visual inspection on a few out of each container (even if they have a hechsher, due to the possibility of improper storage). If they have no insects, one can assume the rest do not.
LEEKS: Do an internal and external inspection for any signs of infestation. Check inside tube and between leaves, as well as, the outside for leaf-miner trails.
BLACK EYED PEAS (FRESH/DRIED): One should check a handful of beans for any signs of infestation, which includes holes or dark stains. Additionally, they should be soaked for 15-20 minutes in room temperature water to see if any insects float to the top. Soaking must be done before Yom Tov.
Brazilian Kashrus alert on DANÚBIO Cheese
September 19, 2017 from the BDK (Beit Din Kashrut Sao Palo Bazil):
DANÚBIO: já faz um tempo não estamos acompanhando a produção dos queijos frescal, os quais estavam aprovados somente com o print/ink jet LKB na embalagem, indicando os lotes acompanhados. Portanto, os mesmos foram retirados da lista, para evitar mal entendidos. Avisaremos caso a produção supervisionada seja retomada.
Translated by Google Translate: DANÚBIO: For some time we have not been following the production of fresh cheeses, which were only approved with the print / ink jet LKB on the packaging, indicating the lots accompanied. Therefore, they were removed from the list, to avoid misunderstandings. We will let you know if supervised production is resumed.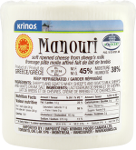 Kosher Alert - Krinos Manouri Cheese
September 19, 2017 from the Kashrus Magazine:
Krinos brand Manouri Cheese (imported from Greece by Krinos Foods, Bronx, NY), a cheese made from sheep's whey, bears an unauthorized symbol of Badatz Toronto. It is not certified by Badatz Toronto. This product is being distributed by Krinos throughout the United States, especially in the Midwest. We are not aware of a recall being made by the company. The company claims that the product is actually certified by Rabbi Gabriel Negrin of Athens, Greece. Badatz Toronto does certify some Krinos products in Canada which properly display the Badatz Toronto symbol.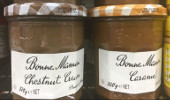 Kosher Alert Bonne Maman Chestnut Cream; Caramel
September 14, 2017 from the OU:
Bonne Maman Chestnut Cream; Caramel, Andros, Biars France is missing D - Dairy Symbol:
The Orthodox Union certifies Bonne Maman Chestnut Cream and Bonne Maman Caramel as OU D - Dairy products. These products contain dairy ingredients as indicated on the ingredients statements. Some labels were printed with a plain OU without the D - Dairy designation. These products are sold in New Zealand and Australia. Corrective actions are being implemented.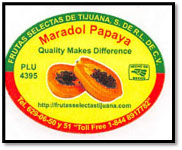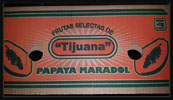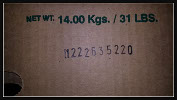 Bravo Produce Inc. Recalls Maradol Papaya from Productores Y Exportadores De Carica Papaya De Tecomán Y Costa Alegre SPR of RL and Packed by Frutas Selectas De Tijuana, S. De R.L. De C.V. Because of Possible Health Risk
September 10, 2017 from the FDA:
Bravo Produce Inc. of San Ysidro, is withdrawing Maradol Papaya, grown by Productores y Exportadores de Carica Papaya de Tecomán y Costa Alegre SPR of RL and packed by Frutas Selectas de Tijuana, S. de RL de CV, as a preventive measure, because the product has tested positive for Salmonella by exams done by FDA.
We inform that the product was distributed to markets within the state of California in the period from August 10 to 29, 2017. This product was addressed to wholesale customers and including retail consumers. Maradol Papayas were available for sale until August 29, 2017. Consumers can identify papayas by the label of the packing company, Frutas Selectas de Tijuana, S. de R.L. of C.V. It is important to clarify that Frutas Selectas de Tijuana, S. de R.L. of C.V., it is only the PACKER and therefore it puts its labels, but the grower of the Maradol Papaya is Productores y Exportadores de Carica Papaya de Tecoman y Costa Alegre S.P.R. de R.L.
The consumer can identify the product by the codes found on the side of the box:
1222335215
1222635220
1222335216
1223035223
1223335227
1223835233
1222235215
1222535220
1222235216
1222835223
1223435230
1222235216
1222935223
1222135214
1222935223
1222935223
1222135214
1222235216
1222935223
1223035223
1222935221
1223035223
1223835233
Consumers who may have bought papayas from Productores y Exportadores de Carica Papaya de Tecoman y Costa Alegre S.P.R. de R.L and with the packing label of Frutas Selectas de Tijuana, S. de R.L. of C.V. are advised not to consume and get rid of the produce. For more questions, you may contact Bravo Produce Inc. 01 (844) 891-7782. Calls will be received Monday through Saturday from 7:00 to 14:00 hours.
CDC discovers fourth Salmonella outbreak linked to papayas
September 12, 2017 from the Food Safety News:
"Federal and state officials are investigating another deadly Salmonella outbreak traced to papayas imported from Mexico, but they have not named retailers that sold the contaminated fruit."
"At least 14 people across Arizona, California and Colorado have been confirmed with the outbreak strain of Salmonella Anatum,"
"A dozen of the victims live in California. At least four of them reported buying and eating papayas from the same retail chain before becoming ill."
"Neither the California retailer — which uses Bravo Produce as a supplier of papayas — nor any of the other retailers implicated in the other three ongoing outbreaks have been named by the FDA, which is overseeing papaya recalls by importers and distributors."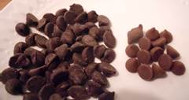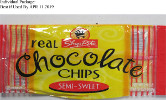 OU Kosher Alert – Update: ShopRite Chocolate Chips
September 5, 2017 from the OU:
ShopRite ShopRite Real Chocolate Chips Semi-Sweet, 24 oz. bag, Wakefern- Keasbey, NJ:
This product is certified as OU Pareve and has been recalled. A few bags with Best if Used By APR 12, 2019, were found to contain a small amount of Kosher Dairy chocolate chips. The vast majority of bags from this lot contained pareve chocolate chips exclusively. A second lot, with a Best if Used By APR 11 2019 has been recalled out of an abundance of caution.
If someone has severe dairy allergies, these guidelines should not be followed and a product baked after May 18, 2017, should not be consumed.
If a consumer baked with the chocolate chips, it does not affect the kosher status of their oven or utensils. Unless one specifically noticed light colored milk chocolate chips, the item baked may be considered pareve.
Unused chocolate chips from the above mentioned "best buy" codes should not be used and returned to the place of purchase.
FDA alert about the same problem:
Wakefern Food Corp. Voluntarily Recalls ShopRite Semi-Sweet Real Chocolate ChipsOU Kosher Alert ShopRite Chocolate Chips
September 1, 2017 from the FDA:
Wakefern Food Corp. has initiated a voluntary recall of its ShopRite brand Semi-Sweet Real Chocolate Chips. The chips were sold in 24 oz. bags bearing a UPC bar code of 041190 02668 and Best if Used By dates of April 11, 2019 and April 12, 2019.
The recall was issued because the package may contain milk chocolate chips, and milk is not declared in the ingredient statement.
The product was sold in ShopRite, The Fresh Grocer and other retail stores located throughout the Northeast. Wakefern has contacted ShopRite and The Fresh Grocer Price Plus Club customers who have purchased this product to alert them to the recall.
Customers who purchased the chocolate chips may return them for an immediate refund or replacement
Customer questions or concerns about the recall can be directed to 1-800-ShopRite (1-800-746-7748) Monday – Friday from 8 a.m. to 6 p.m. and from 9 a.m. to 5 p.m. on Saturday and Sunday.