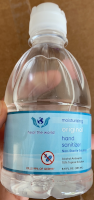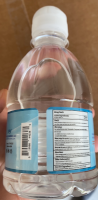 PNHC, LLC d/b/a Heal the World Issues Voluntary Nationwide Recall of Heal the World Hand Sanitizer Packaged in 9.6 Ounce Bottles Because They Resemble Small Water Bottles
March 16, 2021 - from FDA:
PNHC, LLC, d/b/a Heal the World, is voluntarily recalling all lots of Heal the World hand sanitizer packaged in 9.6 fl. oz containers to the consumer level. The products are being recalled because they resemble 9.6ounce water bottles. The recall does not affect any other Hand Sanitizer products from PNHC, LLC and/or Heal the World.
| Product | Size | NDC |
| --- | --- | --- |
| Heal the World Hand Sanitizer | 9.6 FL. OZ (285 mL) | 73333-285-01 |
Lot Nos. SAA21, SAA24, SAA27, SAA22, SAA23, SAA29, SAA26, SAA28, SAA25, SAA32, SAA55, SAA56, SAA44, SAA60.
Consumers with questions regarding this recall can contact PNHC, LLC at 813-434-0741 from 9:00 am- 5:00 pm EST, Monday through Friday. Consumers should contact their physician or healthcare provider if they have experienced any problems that may be related to using this product.