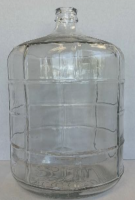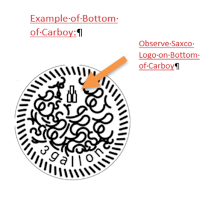 August 10, 2023 from the CPSC:
Carboys: The glass can break due to improper cooling processes, posing a laceration hazard to consumers.
Consumer Contact: Saxco International LLC toll-free at 877-641-4003 from 9 a.m. to 5 p.m. PT Monday through Friday, email at productrecall@saxco.com or online at www.Saxco.com/productrecall or www.saxco.com and click on "Important Safety Recall" for more information.
This recall involves carboys which are glass jugs used for holding and transporting various liquids, including beer, wine, cider and mead made by consumers in their homes. The carboys were sold in three-, five-, six- and six-point-five-gallon sizes. The carboys have the Saxco logo on the bottom of the carboy. The carboys were sold individually or in TrueBrew or HCS equipment kits (for five- and six-gallon carboys).
Remedy: Consumers should immediately stop using the recalled carboys and return them to the place of purchase for a full refund.
Sold At: Various stores nationwide and online from September 2022 through March 2023 for between $16 and $31 for carboys sold individually and for between $90 and $150 when sold in a kit.