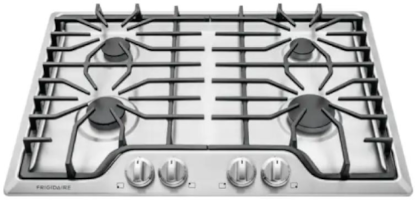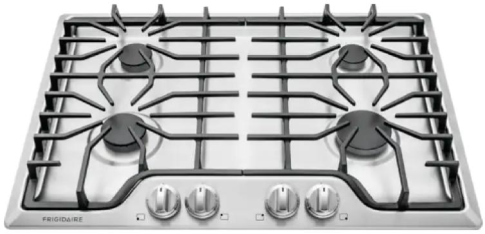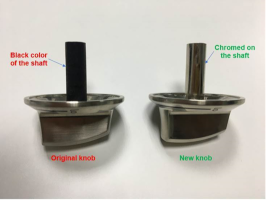 August 31, 2023 from the CPSC:
Frigidaire Stainless-Steel 30-inch 4 Burner and 36-inch 5 Burner Gas Cooktops have been recalled because the plastic control knobs with a black shaft on the cooktop can crack or break during use, posing a risk of gas leak, fire hazard.
Consumer Contact: Online at www.Cooktopknobrecall.com or online at www.Frigidaire.com and click "Recall Information" under the "Owner Support" tab at the top of the homepage or under Customer Service at the bottom of the homepage for more information or by phone at 800-314-3998 Monday through Friday from 8:30 a.m. to 8 p.m. ET or via email at cooktopknobrecall@electrolux.com.
Description: This recall involves all Frigidaire Stainless-Steel 30-inch 4 Burner Gas Cooktops (model FFGC3026SS) and Frigidaire Stainless-Steel 36-inch 5 Burner Gas Cooktops (model FFGC3626SS) with control knobs with black shafts. The model number and serial number are located on a label on the underside of the unit. The cooktops have "FRIGIDAIRE" on the front, lower left corner. The following serial numbers are included in this recall:
| | | |
| --- | --- | --- |
| Model Numbers | Serial Numbers | Serial Numbers |
| FFGC3026SS | 1F00590006 through 1F11090155 | 3F53705075 through 3F01309052 |
| FFGC3626SS | 1F00590020 through 1F10390342 | 3F53703455 through 3F00806110 |