Welch introduces bipartisan DAIRY PRIDE Act to combat mislabeling of non-dairy products
February 28, 2023 from the VermontBiz:
"Following the US Food and Drug Administration's proposed guidance last week allowing nut, oat, soy, and other non-dairy products to use the name "milk," Senators Tammy Baldwin (D-WI), Jim Risch (R-ID), Susan Collins (R-ME), and Peter Welch (D-Vermont) today introduced bipartisan legislation to combat the unfair practice of mislabeling non-dairy products using dairy names. The Defending Against Imitations and Replacements of Yogurt, milk, and cheese to Promote Regular Intake of Dairy Everyday Act (DAIRY PRIDE Act) of 2023 would require non-dairy products made from nuts, seeds, plants, and algae to no longer be mislabeled with dairy terms such as milk, yogurt or cheese.
"Current Food and Drug Administration (FDA) regulations define dairy products as being from dairy animals, however, last week the FDA released ill-advised draft guidance allowing plant-based products to continue to use dairy terms despite not containing dairy, nor having the nutritional value of dairy products.
"The FDA's anti-dairy draft guidance contradicts their own regulation and definitions, allowing non-dairy products to use dairy names, violating the Administrative Procedure Act, and hurting dairy farmers and producers, who work tirelessly to ensure their Made in Wisconsin dairy products meet FDA standards and provide the public with nutritious food. It has also led to the proliferation of mislabeled alternative products that contain a range of ingredients and nutrients that are often not equivalent to the nutritional content of dairy products.
"The DAIRY PRIDE Act would require the FDA to issue guidance for nationwide enforcement of mislabeled imitation dairy products within 90 days and require the FDA to report to Congress two years after enactment to hold the agency accountable for this update in their enforcement obligations. The legislation would also nullify any guidance that is not consistent with dairy standards of identity, including the one released last week.
"The bipartisan legislation is also cosponsored by Senators Mike Crapo (R-ID), Angus King (I-ME), Ben Ray Luján (D-NM), Roger Marshall (R-KS) and Tina Smith (D-MN).
---
FDA Provides Draft Labeling Recommendations for Plant-based Milk Alternatives to Inform Consumers
February 22, 2023 from the FDA:
The U.S. Food and Drug Administration announced draft recommendations for industry on the naming of plant-based foods that are marketed and sold as alternatives to milk. The draft guidance also recommends voluntary nutrient statements for the labeling of some plant-based milk alternatives.
In addition to the increase in market availability and consumption, the variety of alternative products available in the marketplace has also greatly expanded from soy, rice and almond to include cashew, coconut, flaxseed, hazelnut, hemp seed, macadamia nut, oat, pea, peanut, pecan, quinoa and walnut-based beverages. Although these products are made from liquid-based extracts of plant materials, such as tree nuts, legumes, seeds or grains, they are frequently labeled with names that include the term "milk."
The draft guidance, "Labeling of Plant-based Milk Alternatives and Voluntary Nutrient Statements: Guidance for Industry," recommends that a plant-based milk alternative product that includes the term "milk" in its name (e.g., "soy milk" or "almond milk"), and that has a nutrient composition that is different than milk, include a voluntary nutrient statement that conveys how the product compares with milk based on the U.S. Department of Agriculture's (USDA) Food and Nutrition Service fluid milk substitutes nutrient criteria. For example, the label could say, "Contains lower amounts of Vitamin D and calcium than milk."
In September 2018, the FDA requested information on the labeling of plant-based milk alternatives (PBMA) with terms that include the names of dairy foods such as "milk." More than 13,000 comments were received, and the FDA determined that consumers generally understand that PBMA do not contain milk and choose to purchase PBMA because they are not milk. However, many consumers may not be aware of the nutritional differences between milk and PBMA products. For example, almond- or oat-based PBMA products may contain calcium and be consumed as a source of calcium, but their overall nutritional content is not similar to milk and fortified soy beverages, and they are not included as part of the dairy group in the Dietary Guidelines 2020-2025.
Dairy foods, including milk, are recommended by the Dietary Guidelines as part of a healthy eating pattern and contribute multiple key nutrients, including protein and vitamins A and B-12, along with calcium, potassium and vitamin D, which are currently under-consumed. The Dietary Guidelines only includes fortified soy beverages in the dairy group because their nutrient composition is similar to that of milk. However, the nutritional composition of PBMA products varies widely within and across types, and many PBMAs do not contain the same levels of key nutrients as milk.
To support consistency across federal nutrition policies, the draft guidance recommends that industry use the USDA's Food and Nutrition Service fluid milk substitutes nutrient criteria to determine if a PBMA is nutritionally similar to milk. Also, the FDA encourages consumers to use the Nutrition Facts label to compare the nutrient content of different products to help make informed choices.
Milk and Plant-Based Milk Alternatives: Know the Nutrient Difference
Amazon faces lawsuit for selling products containing donkey meat
February 25, 2023 - from Business Insider
"A new lawsuit claims Amazon is breaking California law by selling products containing donkey meat.
The retailer continues to sell items with "ejiao," a gelatin made from the skin of donkeys.
"Competitors like Walmart and eBay have pledged to stop selling goods made with ejiao.
"The Center for Contemporary Equine Studies is suing Amazon for selling products containing donkey meat, despite efforts from advocacy groups to halt the practice.
"The lawsuit claims the e-commerce giant is illegally selling products that contain "ejiao" — a gelatin made from the skin of donkeys and used in various products like health supplements — in violation of California animal welfare law.
"According to the Brooke USA Foundation, a group fighting against Amazon in support of donkey welfare, ejiao acts as "a hard gel that can be dissolved in hot water or alcohol to be used in food or drink, or in beauty products such as face creams." Some advocacy groups and consumers claim companies are deceptively using the substance, contributing to the slaughter and skinning of millions of donkeys a year.
"One Amazon customer told Wired she was shocked to discover anti-hemorrhage dietary supplements on the site that claimed to be "100 percent pure, natural herbs" but contained "gelatina nigra," another name for ejiao.
"Now, the lawsuit is aiming to use an obscure law to stop the sale of ejiao, claiming Amazon is breaching the 1998 Prohibition of Horse Slaughter and Sale of Horsemeat for Human Consumption Act on the grounds that donkeys are equine animals, according to Wired.
"According to an analysis of 1,000 products containing ejiao or that included terms like "donkey hide" conducted by Wired, at least 15 edible items contain the gelatin, and at least four were available to ship directly from Amazon warehouses (as opposed to third-party sellers)."
US ending extra help for groceries that started during COVID
February 23, 2023 - from AP News
"Nearly 30 million Americans who got extra government help with grocery bills during the pandemic will soon see that aid shrink — and there's a big push to make sure they're not surprised.
"Officials in 32 states and other jurisdictions have been using texts, voicemails, snail mail, flyers and social media posts — all in multiple languages — to let recipients know that their extra food stamps end after February's payments.
"For the average recipient, the change will mean about $90 less per month, though for many, it could be much more, an analysis shows. Benefits will return to usual levels, which are based largely on a household's income, size and certain expenses, according to the U.S. Department of Agriculture, which oversees the Supplemental Nutrition Assistance Program, or SNAP."
Closure of Shatzer Matzoh Bakery Creates Huge Shortage and Price Hikes
February 28, 2023 - from Kosher Today
"There are growing fears in the kosher world of a major shortage of matzah and significant price increases this Passover due to the closure of the Shatzer Matzoh Bakery, one of the most iconic and popular Matzah factories. Sources told Kosher Today that the Shatzer bakery had a significant market share in the Shmura hand-made matzoh category. Although other bakeries are promising increased production, one rabbi said that he was not allowed to bake more than he did last year. The news of the sudden closure hit many in the Orthodox community hard as the bakery has been a major institution for Passover for well over a half century. There was a particular concern by operators and caterers who will be managing some 140 Passover programs."
---
End of an Era: Shatzer Matzah Permanently Closed
February 8, 2023 - from 5 Towns
"hatzer Matzoh, one of the most iconic and popular Matzah factories, has reportedly closed its doors and will not be reopening.
"Shatzer Matzos, located at 210 Cortelyou Rd in Borough Park, serviced thousands of customers each Pesach season for decades. The factory's owner closed up shop without intent on selling the business.
"Many have raised concerns that this may increase Matzah prices again, as supply and demand will worsen matters. "Matzah is almost as expensive as gold these days! Close down a very popular and successful factory like this one, and things are going to get even more out of control", commented Josh, a concerned Far Rockaway resident.
"5TC attempted to reach out to the factory for a statement, but the lines were down, and according to Google, the shop is 'permanently closed.'"
---
Shatzer Matzohs, Brooklyn bakery with a loyal following, appears to have closed
February 9, 2023 - from JTA
"Shatzer Matzohs, a matzah bakery that has operated for decades and gained a loyal following, may not be producing the unleavened bread ahead of Passover this year.
"The owner told the New York Jewish Week that the closure is 'temporary,'5 but that she does not know what the future holds. Another person at the Shatzer phone number said in a subsequent call that the factory may indeed reopen ahead of Passover, but that it has not started baking yet, as it would have at this point in time in previous years.
"In the Facebook group "Great Kosher Restaurants Foodies," Riki Landa announced that the company is closed this year, adding that the news was 'so sad.'""
Clark Associates Recalls Lancaster Table & Seating Brand High Chairs Due to Fall Hazard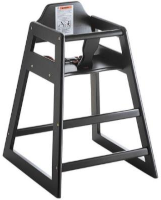 February 23, 2023 from the CPSC in conjunction with Heathy Canadians:
Lancaster Table & Seating brand High Chairs have been recalled because the high chairs can break, posing a fall hazard to children.
Consumer Contact: Clark Associates at 800-285-8172 from 9 a.m. to 5 p.m. ET Monday through Friday, email at highchairs@lancastertableandseating.com, online via direct link at www.lancastertableandseating.com/recall or at https://www.therestaurantstore.com or https://www.webstaurantstore.com and click on Safety Recall located on the bottom of the page for more information.
This recall involves Lancaster Table & Seating brand high chairs. The high chairs have black, mahogany, natural or walnut finishes and were sold in either assembled or ready-to-assemble form. Only high chairs manufactured in China are affected. "Made in China" or "made in ____" is printed on the warning label found on the front of the seatback and on the product label found on the underside of the seat bottom. The model number is printed in the label on the underside of the seat bottom.
| | |
| --- | --- |
| Assembled | Ready to Assemble |
| 164HIGHCBK | 164HIGHCKDBK |
| 164HIGHCMO | 164HIGHCKDMO |
| 164HIGHCNAT | 164HIGHCKDNT |
| 164HIGHCWN | 164HIGHCWN |
Consumers should immediately stop using the recalled high chairs and return them to any of the Restaurant Store locations in Pennsylvania, New Jersey, Delaware or Maryland or contact Clark Associates for a free replacement or refund in the form of a store credit and instructions on how to properly discard the product. Consumers will be asked to submit a photo of the dismantled or destroyed product and dispose of it.
Sold At: The Restaurant Store and online at www.therestaurantstore.com and www.webstaurantstore.com from January 2022 through September 2022 for between $43 and $65.
Bindle Bottle Issues Voluntary Recall on 32 Oz, 24 Oz, 20 Oz, and 13 Oz Insulated Food and Drink Bottles

February 22, 2023 from the FDA with correction:
Bindle Bottle LLC of Carlsbad, CA, is recalling its Bindle Bottles because they may contain an area of exposed lead located in the bottom storage compartment of the bottle. Unpackaged food stored in the bottom storage compartment of the bottle may have been adulterated by the lead and could pose health problems to people or animals eating that adulterated food.
The recalled Bindle Bottles were distributed nationwide via bindlebottle.com, amazon.com, promotional distributors, and in retail stores.
The product comes in four sizes: 32 oz, 24 oz, 20 oz, and 13 oz. Bindle Bottle is also recalling the 24 oz bottle that is part of the Puppy Pack.
Reports by Lead Safe Mama, LLC and Consumer Reports led the firm to have the bottle tested. The recall was initiated after analytical results revealed that the small, 0.4" diameter soldering dot in the bottom storage compartment contained lead. Subsequent investigation indicates the problem was caused by a lack of a cover or barrier to the exposed soldering dot.
As part of the recall, consumers who purchased a Bindle Bottle are eligible to receive at-home repair kits to rectify the issue. These repair kits can be obtained by filling out a form at bindlebottle.com/pages/recall. Consumers with questions may contact the company at product_safety@bindlebottle.com
Two Million COSORI® Air Fryers Recalled by Atekcity Due to Fire and Burn Hazards (Recall Alert)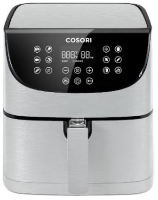 February 23, 2023 from the CPSC in conjunction with Heathy Canadians:
Cosori Air Fryers have been recalled bcause a wire connection in the air fryers can overheat, posing fire and burn hazards.
About 2 million (In addition, about 250,000 were sold in Canada and about 21,000 were sold in Mexico)
Consumer Contact Cosori toll-free at 888-216-5974 from 8 a.m. to 5 p.m. ET Monday through Friday, email at CosoriRecall@Sedgwick.com or online at www.recall.cosori.com or www.cosori.com and click on the "Important Voluntary Safety Recall. Learn More" banner at the bottom of the page for more information.
This recall involves Cosori air fryers with model numbers CP158-AF, CP158-AF-R19, CP158-AF-RXW, CP158-AF-RXR, CAF-P581-BUSR, CAF-P581-AUSR, CAF-P581-RUSR, CP137-AF, CP137-AF-RXB, CP137-AF-RXR, CP137-AF-RXW, CS158-AF, CS158-AF-RXB, CS158-AF-R19, CAF-P581S-BUSR, CAF-P581S-RUSR, CAF-P581S-AUSR, CO137-AF, CO158-AF, CO158-AF-RXB, CP258-AF. The brand name Cosori is on the front of each unit. The model number is printed on the bottom label of each unit and on the accompanying user manual. The units are size 3.7 and 5.8 qt. and were sold in black, gray, white, blue or red colors.
Consumers should immediately stop using the recalled air fryers and contact Cosori to receive their choice of a free replacement air fryer or another Cosori product by registering at recall.cosori.com. During registration consumers must provide their contact information and submit photos of the recalled unit with the cord cut off. No receipt is needed to receive a replacement.
The firm has received 205 reports of the air fryers catching fire, burning, melting, overheating and smoking. These include 10 reports of minor, superficial burn injuries and 23 reports of minor property damage.
Sold At: Best Buy, Target and The Home Depot stores nationwide and online at Amazon.com, Adorama.com, Bedbathandbeyond.com, Cosori.com, eBay.com, Homegoods.com, Kohls.com, Lowes.com, Macys.com, QVC.com, Staples.com, Vesync.com, Walmart.com, Wayfair.com, Wellbots.com and Woot.com from June 2018 through December 2022 for between $70 and $130.