K A S H R U T . C O M©
The Premier Kosher Information Source on the Internet
---
HOME | PASSOVER | CONSUMER | COMMERCIAL | TRAVEL | ZEMANIM | LINKS | ARTICLES | RECIPES | HUMOR | E-MAIL LIST

---
THIS SECTION IS FOR NEWS AND INTERESTING STORIES RELATED TO FOOD, NUTRITION AND FOOD PROCESSING. THEY ARE NOT NECESSARILY RELATED TO KOSHER BUT MAY BE OF INTEREST TO THE KOSHER CONSUMER, MANUFACTURER OR MASHGIACH.
AMS clarifies honey packer obligations Regulatory
August 10, 2018 from the FoodsafetyStrategises:
"The USDA's Agricultural Marketing Service (AMS) has clarified its final rule governing inspection and certification of processed fruits, vegetables, and miscellaneous products regarding Country of Origin Labeling (COOL) of Packed Honey."
"The AMS has clarified the final rule to say that honey packers must name the country of origin of all imported products, regardless of whether the labeling uses approved USDA marks or grade statements."
PepsiCo is buying SodaStream for $3.2 billion
August 20, 2018 from the CNNMoney:
"Pepsi (PEP) will take over the Israeli company known for its DIY seltzer makers in a deal worth $3.2 billion."
"SodaStream's products, marketed as a healthy alternative to sugary sodas, fit Pepsi's goal of making more nutritious products while limiting their environmental footprint."
"The deal will be funded using Pepsi's cash on hand and has been unanimously approved by the boards of both companies. It is expected to close by January, pending a SodaStream shareholder vote and certain regulatory approvals."
Rainbow trout can now officially be labeled as salmon in China
August 12, 2018 from the TheGuardian:
"Rainbow trout can be labeled and sold as salmon, according to new rules issued by a government-run fishery organization and 13 Chinese fishery companies."
"The ruling is intended to resolve complaints that China-produced rainbow trout is being mislabled as salmon, amid concerns that eating rainbow trout raw would lead to parasite infection."
"In May, some media reports claimed that a lot of what is sold as salmon in China is in fact rainbow trout, produced in Northwest China's Qinghai Province."
"Because of a close resemblance, some restaurants directly label rainbow trout as salmon."
Is camel milk the new super food or food safety roulette?
July 23, 2018 from the FoodSafetyNews:
Camel milk is being sold in the United States, with demand outstripping supply.
"Its rise in popularity can be attributed to the perceived health benefits of camel milk. And because it doesn't contain certain proteins that cause milk allergies, people who can't drink cows milk can sometimes drink camel milk without having digestive problems."
"For the most part, camel milk is sold online in the United States, delivered to customers frozen via Fed Ex. However, in some cases it's distributed direct to the customer. And some specialty stores sell it."
"The supply in the United States is limited for a variety of reasons: As a starter, it's not something the U.S. consumer if familiar with. Then, too, there aren't many camel dairies in the country, and those, for the most part, are small - very small. One in Ohio has only two camels."
"Price also enters into the picture. Frozen camel milk is generally going for about $8 per pint, far more than $3.50 for a gallon (8 pints) of whole cow's milk. That's not surprising considering that a camel will produce about only about 2 gallons a day compared with 8 to 12 gallons a day that a daily cow produces."
"In 2012, the Food and Drug Administration ruled that camel milk could be sold in the United States. But for sales to be legal, they must comply with the same state licensing requirements as other dairies in their state, with all of the necessary food safety and health standards in place."
Camelot Dairy in Colorado with "100 head and are either the largest or second largest Grade A camel dairy in the country.""Once bottled, the milk, for the most part, is shipped to customers frozen via Fed Ex or delivered direct by one of his distributors if the customer is close enough for that."
"Ccamel cows are expensive, usually from $15,000 to $20,000 per camel. ""There are only 2,500 to 3,000 dromedary camels in the United States." Dromedary camels are the ones used in to produce milk in the dairy industry.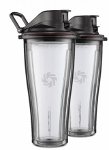 Vitamix Recalls Ascent and Venturist Series Blending Containers Due to Laceration Hazard
August 9, 2018 from the CPSC in conjuntion with Healty Canaians:
Ascent™ and Venturist™ Series 8-ounce and 20-ounce blending containers have been recalled because the containers can separate from the blade's base exposing the blades, posing a laceration hazard to consumers.
Description: This recall involves Ascent™ and Venturist™ series 8-ounce and 20-ounce blending containers with blade date codes March 2018 ("03-18") or earlier. Date codes are in the format MM-YY; for example, March 2018 is "03-18." If the blade base is marked on the bottom with a green or orange dot, the container has already been repaired. The Vitamix logo is printed on the blending container. The blade date code is laser-etched onto the top of the blade in the blade base. The products have a clear container and a black blade base and were sold separately and with Vitamix Venturist™ Model 1200 blenders.
Consumers should immediately stop using the recalled blending containers and contact Vitamix for a free repair kit. Vitamix is sending repair kits to consumers it can identify.
Consumer Contact: Vitamix toll-free at 888-847-8842 from 7 a.m. to 6 p.m. CT Monday through Friday or online at http://www.vitamix.com and click on Customer Service and Voluntary Recalls or www.recallrtr.com/blender for more information.
Sold at Costco, Williams-Sonoma nationwide and online at www.vitamix.com from April 2017 through July 2018 for between $24 and $500 for the blender and blending container.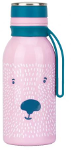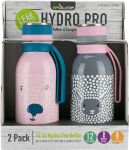 Base Brands Recalls Water Bottles Due to Violation of Lead Paint Standard (Recall Alert)
April 19, 2018 from the CPSC :
Reduce Hydro Pro water bottles has been recalled because the pink paint on the outside of the bear water bottle contains levels of lead that exceed the federal lead paint standard. Lead is toxic if ingested by young children and can cause adverse health issues.
This recall involves Base Brands children's Reduce Hydro Pro Furry Friends water bottles. The stainless steel insulated, 14 ounce water bottles were sold in a pack of two bottles: a pink bottle with a character of a bear face and a gray bottle with the character of a lamb head. The recalled water bottles have a removable lid gasket and a rubber carry strap. Reduce, www.reduceeveryday.com, and 14oz/0.41L are printed on the blue or pink underside of the bottle.
Consumers should immediately stop using the recalled water bottles, take them away from children and return them to any Costco store for a full refund. Costco and Amazon are contacting all known purchasers directly. Consumers who purchased a water bottle via Amazon should contact Base Brands for a free replacement water bottle, including shipping, or a full refund.
Consumer Contact: Base Brands toll-free at 833-600-2887 between 9 a.m. and 5 p.m. ET Monday through Friday, email at info@basebrands.com or online at www.reduceeveryday.com and click on Safety Notices for more information.
Sold At: Costco Wholesale stores nationwide and online at www.amazon.com from January 2018 through February 2018 for about $13.
This product was mentioned in /study-warns-of-toxic-chemicals-found-in-crayons-back-to-school-items and Safer School Supplies: Shopping Guide.
Major Food Upgrade for Kosher New York State Inmates
July 24, 2018 from Koshertoday:
"The New York State Department of Correctional Services Food Production Center facility located at the Oneida Correctional Facility has expanded its kosher meal program to include hot meals including beef and poultry."
"The facility provides for a kosher certified food plant for the entire state prison system as well as a number of county prisons and also as a training facility for inmates who use their incarceration as a means of learning a food service skill that will make them more employable when they are discharged and return to civilian life."
" The facility prepares more than 1100 meals weekly for inmates who request kosher, many who eat Halal and others who simply trust the cleanliness and quality of the kosher meals."
Vienna - Austria's Vice Chancellor Calls For Ban On Ritual Slaughter
July 24,2018 from the Vos Iz Neias:
"Austria's vice chancellor has called for a ban on ritual slaughter in the country, including Jewish shechitah."
"Heinz-Christian Strache, the nation's interior minister and head of the far-right Freedom Party, in a Facebook post Monday said animals should be stunned before slaughter, which is prohibited for both Jewish kosher and Muslim halal meat."
""Slaughter is in many cases contrary to animal rights," he wrote. "Slaughter should generally be prohibited without prior stunning. As in other EU countries, too. And animals are not a thing either, but protected creatures that cannot be tortured.""
"The post included a link to an article in German that listed several European Union states that have made ritual slaughter illegal in recent years, including Denmark, Poland, Switzerland and the Netherlands."
He also said "Animals must be valued higher than religious sensitivities. There is no human right to meat."
"The Freedom Party was founded in 1956 by a Nazi SS officer. Its past leader, Joerg Haider, called SS veterans 'decent people of good character.' "
Orthodox Union to stop certifying kosher beef slaughtered using controversial method
July 24,2018 from the JTA:
"The Orthodox Union has told its approved beef purveyors in South America to stop using a controversial slaughter method.
The O.U., which is the largest kosher certifying agency in the United States, sent a letter to its meat purveyors in June notifying them that it would no longer accept meat slaughtered using the "shackle and hoist" method, said Rabbi Menachem Genack, CEO of the organization's kosher division.
The letter came after Israel decided to ban the import of any meat slaughtered using the method, in which the animal is pulled into the air by its legs and then flipped onto the ground before being slaughtered. Critics of the method, which is commonly used in South America but not permitted in Israel, say it puts unnecessary stress on the animal and is inhumane.
Israel's agriculture department banned the method for imported meat last year and gave slaughterhouses, many of which also produce kosher meat sold to the U.S., until June 1, 2018, to comply. The Israeli policy said that slaughterhouses had to install rotating pens to turn the animal upside down, which is seen as more humane than using shackle and hoist.
On Monday, Genack told JTA that he expects that all slaughterhouses certified by the O.U. will stop the practice by the end of September. He estimated that about a third of the beef certified by the O.U. for sale in the United States comes from South America, with the rest being slaughtered in the U.S. and Canada, where the shackle and hoist method is not used."
"The Israeli ban came after an undercover investigation and campaign to end the practice by animal rights groups, including the U.S. group People for the Ethical Treatment of Animals and Israeli groups Anonymous for Animal Rights and Let the Animals Live."
Soy 'Milk' Makers May Need to Find Alternative Designation
July 18,2018 from the Food Navigator:
Manufacturers that make soy and almond drinks that are labeled as milk may need another name.
The FDA has indicated that it may crack down on on non-milk products labeled as milk, since milk is defined by standards of identity as coming from healthy cows.
Older news
The information posted is from secondary sources. We cannot take responsibility for the accuracy of the information.