K A S H R U T . C O M©
The Premier Kosher Information Source on the Internet
---
HOME | PASSOVER | CONSUMER | COMMERCIAL | TRAVEL | ZEMANIM | LINKS | ARTICLES | RECIPES | HUMOR | E-MAIL LIST

---
THIS SECTION IS FOR NEWS AND INTERESTING STORIES RELATED TO FOOD, NUTRITION AND FOOD PROCESSING. THEY ARE NOT NECESSARILY RELATED TO KOSHER BUT MAY BE OF INTEREST TO THE KOSHER CONSUMER, MANUFACTURER OR MASHGIACH.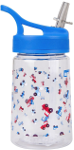 Mountain Warehouse Recalls Children's Water Bottles Due to Choking Hazard
November 8, 2018 from the CPSC :
The Children's water bottles's spout can detach, exposing a small ring, posing a choking hazard to children.
| | |
| --- | --- |
| Water Bottle color/prin | Barcode |
| Blue lid with tractor print | 5052776381048 |
| Yellow lid with hedgehog print | 5052776412063 |
| Pale Blue lid with shark print | 5057634043526 |
| Turquoise lid with fish print | 5057634043533 |
| Pink lid with horse print | 5052776381031 |
Consumers should immediately stop using the water bottles, take them away from young children and contact Mountain Warehouse for a full refund.
Consumer Contact: Mountain Warehouse toll-free at 866-313-2493 from 9 a.m. to 5 p.m. ET Monday through Friday, email at mailto:info@mountainwarehouse.com or online at www.mountainwarehouse.com and click on "product recall" link at the bottom of the homepage for more information.
More confirmed ill in outbreak linked to fresh cucumbers; no recall yet
November 5, 2018 from the FoodSafetyNews:
"As the patient count continues to increase, investigators in Canada are looking look for clues in an ongoing Salmonella Infantis outbreak health officials say is linked to long English cucumbers."
"The Public Health Agency of Canada went public with information about the outbreak on Oct. 19, reporting 45 people across five provinces had been confirmed infected. As of Nov. 2, the agency reported another five people have been confirmed sick."
"Patients and public health officials report illness onset dates beginning on June 17 and running through Sept. 30. Additional people are expected to be confirmed as outbreak victims, partly because it can take several weeks for confirmation testing and reporting to be completed."
"Except for one patient from Quebec — who reported traveling to British Columbia before becoming ill — all of the confirmed outbreak victims are in five western provinces. British Columbia has been hardest hit with 42 cases, followed by Alberta with five. Saskatchewan, Manitoba and Quebec each have one confirmed case."
"Anyone who has eaten any long English cucumbers and developed symptoms of Salmonella infection should seek medical attention. Sick people should tell their doctors about the possible exposure to Salmonella bacteria because special tests are necessary to diagnose salmonellosis. Salmonella infection symptoms can mimic other illnesses, making diagnosis difficult."
"Symptoms of Salmonella infection can include diarrhea, abdominal cramps, and fever within 12 to 72 hours after eating contaminated food. Otherwise healthy adults are usually sick for four to seven days. In some cases, however, the diarrhea may be so severe that patients need to be hospitalized."
Penn State researchers find farmers markets' food safety inadequate; E. coli and Listeria abound
November 2, 2018 from the FoodSafetyNews:
Penn State researchers who completed the final phase of an innovative five-year study found that many vendors at farmers markets take inadequate precautions to prevent the spread of foodborne illness.
"Using a comprehensive three-way approach, the research assessed food safety behaviors at Pennsylvania farmers markets using direct concealed observations, state sanitarian observations, and self-reported vendor surveys. The results revealed key distinctions between observed vendor food-handling practices — by both researchers and state sanitarians — and vendor self-reported practices."
"Vendors were found to demonstrate insufficient or high-risk behaviors in the areas of hand washing, personal hygiene and cross-contamination. Notably, researchers found that the use of disposable gloves at Pennsylvania farmers markets remains low, even among vendors who sell unpackaged, ready-to-eat foods."
"Direct concealed observations conducted by the researchers found less than 24 percent of the vendors had disposable gloves present at vending stands, despite the fact that a majority of surveyed vendors sold raw or temperature-control-for-safety foods, such as meat and seafood, as well as ready-to-eat foods at the same stand. And within the group of vendors observed to be using disposable gloves, slightly less than half used them improperly."
"The handling of money and unpackaged foods without changing gloves in between tasks was the most common improper glove-use behavior seen by both researchers and Pennsylvania state sanitarians."
"E. coli was present in 40 percent — 20 of 50 — of beef samples; 18 percent — 9 of 50 — of pork samples; 28 percent — 15 of 54 — of kale samples; 29 percent — 15 of 52 — of lettuce samples; and 17 percent — 8 of 46 — of spinach samples. They found Listeria in 8 percent — 4 of 50 — of beef samples; 2 percent — 1 of 54 — of kale samples; 4 percent — 2 of 52 — of lettuce samples; and 7 percent — 3 of 46 — of spinach samples."
FDA considers whether sesame should be subject to allergen labeling law
October 29, 2018 from the FDA and FoodSafetyNews:
"FDA Commissioner Scott Gottlieb announced plans that could result in sesame being added to the list of "major food allergens," an action that would almost certainly increase the number of food recalls. Currently, milk, eggs, fish, shellfish, tree nuts, peanuts, wheat and soybeans are the eight "major food allergens" that must be specifically declared on food labels."
"Putting sesame on the allergen labeling list is based partly on research by the Center for Science in the Public Interest (CSPI). Based on a 2018 household survey, CSPI found 300,000 Americans are allergic to sesame. It reported sesame ranks as No. 9 after the Top 8 major food allergies."
"Sesame's current listing as a mere ingredient is confusing because it can be listed as unspecified spice, natural flavor, tahini, benne, various other names, and as unspecified oil, flour, paste and powder."
"Sesame is currently on the major allergen lists in the European Union, Canada, and Australia."
The FDA "has issued a request for information, to gather information about the prevalence and severity of sesame allergies in the U.S., as well as the prevalence of sesame-containing foods sold in this country."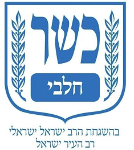 Rabbinate Decides on Unified Kosher Symbol for All Rabbanut Kashrus in Israel
October 25, 2018 from the Yeshiva World:
"A celebratory conference was held on Wednesday by the Council of the Chief Rabbinate of Israel. The celebration was in honor of the first ever universal kosher symbol in Israel being unveiled. Sephardic Chief Rabbi, Hagaon HaRav Yitzchak Yosef oversaw the proceedings."
"The new universal kashrus symbol which hopes to replace the various local council symbols for the Rabbanut across Israel incorporates elements of the symbol of the State in an effort to encourage all local council rabbinates to use the universal symbol as opposed to their own local one."
"The conference also discussed the need to appoint new Chief Rabbis to the cities of Metulla and Bnei Brak following the deaths of Rabbi Pechter and Rabbi Rokeach respectively."
"The change came about as a result of a committee recommendation to allow for a single recognizable kashrus symbol to be put on all kosher food across Israel, making the job of the kosher-conscious consumer easier when shopping."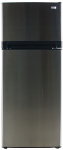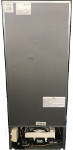 Haier America Recalls Top-Mount Refrigerators Due to Fire Hazard
October 25, 2018 from the CPSC :
Haier Top-Mount Refrigerators have been recalled because an electrical component in the refrigerator can short circuit, posing a fire hazard.
This recall involves the Haier models HA10TG31 with 10.1 cubic foot capacity. They measure about five feet high and two feet wide. The Haier logo is affixed on the refrigerator door. Only the following models and serial numbers are included in this recall. Model and serial numbers can be found on the rating plate on the back of the refrigerator's rear panel.
Model Number

Serial Number Range

(Any units with below two-digit XX combination after the second

"BL" in the serial number, e.g.,

BL*********BLXX*****)

HA10TG31SB

HA10TG31SS

HA10TG31SW

XX = E9, EA, EB, EC, F1, F2, F3, F4, F5, F6, F7, F8, F9, FA, FB, FC, G1, G2, G3, G4, G5, G6, G7, G8, G9, GA
Consumers should unplug and immediately stop using the recalled refrigerators and visit Haier America's website to schedule a free in-home repair or to receive a refund in the form of a $150 rebate toward the purchase of a qualified new Haier brand refrigerator.
Sold at Lowes stores nationwide and independent retailers from September 2014 through September 2018 for between $400 and $500.
Consumer Contact: Haier America toll-free at 888-364-2989 from 8 a.m. to 5 p.m. ET, Monday through Friday or online at www.haierappliances.com and click on Recall Information for more information.
Swiss kosher butcher shop vandalized 4 times in one month
October 22,2018 from the Jewish Press:
"A kosher butcher shop in Basel, Switzerland has been vandalized four times in one month in what local Jews are condemning as an anti-Semitic campaign of intimidation."
"In one of the attacks, the unidentified perpetrators removed the letter J from the German-language word for Jewish from a metal sign over the shop, as well as two of the Hebrew-language letters for the word kosher."
"In the latest incident, on Sunday, the shop's window display was shattered, the Swiss-Jewish newspaper Tachles reported Monday."
"In 2016, the Swiss Interior Ministry's Service for the Fight against Racism published a report that said that Switzerland's Jews need to pay for their own security costs even though doing so is really the government's responsibility."
"Following an outcry, a motion calling for the federal government to fund the security costs of Swiss Jews, estimated at about $450,000 annually, was adopted by the lower and upper chambers of the Swiss parliament and approved by the government earlier this year."
Israeli Knesset Passes Food Donation Act, 10 Years in the Making
October 22,2018 from the Jewish Press:
"A long-running campaign begun 10 years ago by Leket Israel that was led by MK Uri Maklev with support from MK Eli Elalouf on Monday became a reality. The Food Donation Act was passed in the Knesset plenum, on the heels of World Food Day (October 16th)."
"The Food Donation Act, similar to the United States Bill Emerson Act, absolves food donors, non-profit organizations and staff and volunteers at the non-profit organizations from criminal and civil liability, provided they adhere to the food safety requirements set forth by the Ministry of Health.
"Israel joins a group of only four other countries in the world (US, Canada, New Zealand and Italy) who have a similar law which encourages the collection of excess food and protects the donors and organizations that distribute it."
ECJ rules that halal and kosher meat can be labelled organic
September 27,2018 from the Courthouse News:
"The European Court of Justice advocate general has ruled that animals not stunned before slaughter in order to comply with religious rites for halal and kosher meat can be labelled organic so long as they comply with other standards of organic production."
"The ruling, delivered by advocate general Nils Wahl, follows a case brought by the French animal welfare group Oeuvre d'Assistance aux Betes d'Abattoirs (OABA). OABA has lobbied France's minister for agriculture to drop the 'organic farming' label from beef products from cattle slaughtered without pre-stunning."
"EU organic regulations specifically require "high animal welfare standards" and also contain instructions that slaughtering methods should use state of the art approaches and minimise animal suffering."
"The question submitted is not so much whether the certifications 'organic farming' and 'halal' are compatible, but rather whether an 'organic farming' certification may be issued for products from animals killed without pre- stunning, which, ultimately, seems to me to be quite a different question."
"However, an adviser to the ECJ found that this legislation 'does not precisely define the procedures that allow the suffering of animals to be kept at a minimum at the time of killing'."
"Wahl concluded: 'In the absence of detail as to the slaughtering methods prescribed by the legislation on organic farming, it is necessary to refer to the body of rules governing animal welfare at the time of killing… In that context, the rules governing ritual slaughter cannot be excluded.' "
3 farmers plead guilty in organic grain fraud scheme
October 13,2018 from WGNTV:
"Three farmers who pleaded guilty Friday in a large-scale organic grain fraud scheme were lured into participation by a Missouri businessman who was its mastermind, a defense lawyer said."
"The farmers "convinced themselves to look the other way" while Randy Constant marketed the non-organic corn and soybeans they grew in Overton, Nebraska, as certified organic, attorney Clarence Mock said. They received significantly higher prices for their grain than they would have on the open market, and improperly rationalized their involvement because they weren't personally making misrepresentations to customers, he said."
"The case is getting attention in the fast-growing organic agriculture industry, which usually handles violations of federal standards through regulatory action instead of criminal prosecution."
"The three admitted that they knew the grain being marketed as organic was mostly non-organic because it came from non-certified fields or from certified fields where they applied pesticides and nitrogen in violation of USDA standards."
Older news
The information posted is from secondary sources. We cannot take responsibility for the accuracy of the information.