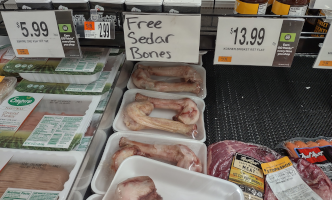 April 12, 2022 from the editor:
Beware: Supermarkets place non-kosher shank bones with the kosher meat.
Product from Stop & Shop, Norwood, MA
---
April 10, 2019 from Kosher Atlanta:
Shank Bone: Super Markets sometimes give out non-kosher shank bones. Shank bones should only be used if they have proper kosher seals on the packaging.