K A S H R U T . C O M©
The Premier Kosher Information Source on the Internet
---
HOME | ALERTS | CONSUMER | COMMERCIAL | PASSOVER | TRAVEL | ZEMANIM | LINKS | ARTICLES | RECIPES | HUMOR | E-MAIL LIST

---
Commercial Kashrut Alerts
---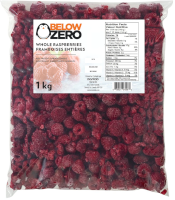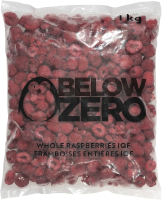 Canada: Below Zero brand Whole Raspberries IQF recalled due to Norovirus
From the CFIA on the folowing dates: CFIA
Below Zero brand Whole Raspberries IQF recalled due to Norovirus.
The recalled product has been sold in Quebec, Saskatchewan and Ontario.
Brand Name

Product Name

Size

Code on Product

UPC

Below Zero

Whole Raspberries IQF

1 kg

Lot #: XT21253
PO #: M14475
BB: 2023-SE-09

0 69821 06020 4
The information posted is from secondary sources. We cannot take responsibility for the accuracy of the information.
Copywrite © kashrut.com. Permission is granted to reprint these alerts if kashrut.com is credited as the source of the information.
כל האומר דבר בשם אומרו, מביא גאלה לעולם אבות ו"ו