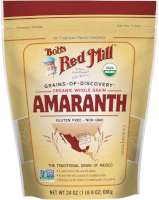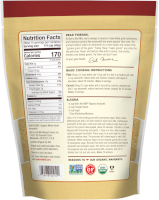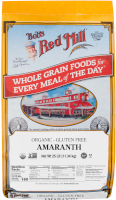 August 26, 2022 from the
Food Safety News
and on July 22, 2022 from
Bob's Red Mill
. Both of these websites have detailed recall data.
Bob's Red Mill Natural Foods Inc., of Milwaukie, OR, is recalling Bob's Red Mill brand Organic Amaranth Grain Gluten Free because of potential Salmonella contamination. The product was distributed in California, Connecticut, Florida, Georgia, Illinois, Indiana, Kentucky, Maryland, North Carolina, New Hampshire, New Jersey, Nevada, New York, Oregon, Pennsylvania, Texas and Washington, as well as internationally in the Philippines.
Customers with any questions regarding this recall or Bob's Red Mill products are encouraged to call the Bob's Red Mill hotline at 800-349-2173.