K A S H R U T . C O M©
The Premier Kosher Information Source on the Internet
---
HOME | ALERTS | CONSUMER | COMMERCIAL | PASSOVER | TRAVEL | ZEMANIM | LINKS | ARTICLES | RECIPES | HUMOR | E-MAIL LIST

---
Commercial Kashrut Alerts
---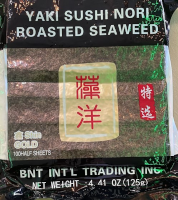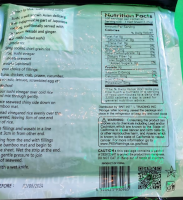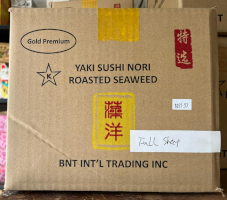 Kashrut Alert: Shin Gold Yaki Sushi Nori
October 27, 2022 and reissued August 14, 2023: From the Star-K:
Please be advised that Shin Gold Yaki Sushi Nori Roasted Seaweed, distributed by BNT Int'l Trading Inc, bears an unauthorized STAR-K. Corrective action is being taken.
The brands listed below are the only ones currently certified by STAR-K, and only when bearing the STAR-K symbol.
Foodex
Ozawa Canada
Sushi Metzuyan
Sweet City
Takaokaya
Please note that these brands are produced under special supervision.
The information posted is from secondary sources. We cannot take responsibility for the accuracy of the information.
Copywrite © kashrut.com. Permission is granted to reprint these alerts if kashrut.com is credited as the source of the information.
כל האומר דבר בשם אומרו, מביא גאלה לעולם אבות ו"ו