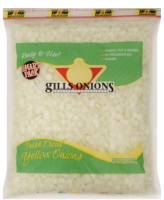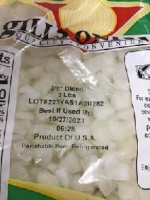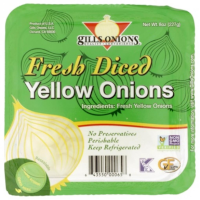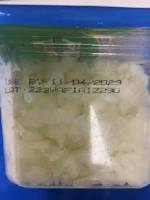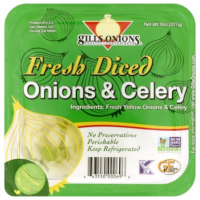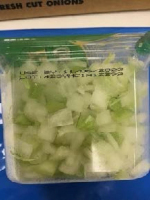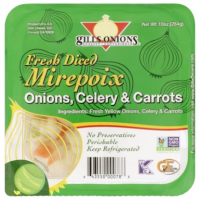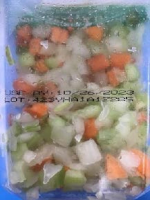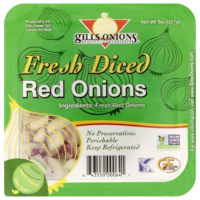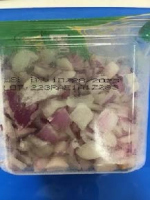 Gills Onions Voluntarily Recalls Select Lots of Fresh Diced Onion Products Because of Possible Health Risk
October 23, 2023 from the FDA:
Gills Onions of Oxnard, CA is voluntarily recalling Gills Onions branded fresh diced onions products because they have the potential to be contaminated with Salmonella.
Consumers: The recalled products, which were sent to Arizona, California, Idaho, Montana, Oregon and Washington, are identified in the table below. These recalled products are well beyond their August 2023 use-by-dates, and are no longer available for sale in stores. Please check for product description in table below. We recognize that the recalled onions or foods with those onions as an ingredient could be in consumers' freezers. Anyone who has an expired, recalled product in their possession should not consume it and should destroy or discard it.
Consumers who have purchased the recalled product and have questions may contact Gills Onions at 1-800-348-2255, or visit our website at www.gillsonions.com.
10/23/23 Firm-Initiated Recall
Product Description
UPC*
Use-by
date
Lot codes located on
the side of the cups
or back of the bags
State
Retail outlet
Gills Onions Brand

3 lb. bags, diced yellow onions
643550000320
8/18/23
223YAS2B2R212
California
Smart & Final
8/25/23
223YAS3A2R219
8/11/23
223YAC2A2R205
Arizona and
California
Bashas Markets and Smart & Final
8/14/23
223YAS3A2R208
8/28/23
223YAS2A2R222
8/11/23
223YAC2A2R205
California
Oregon
Washington
Idaho
Montana
Smart & Final and CHEF'STORE
8/14/23
223YAS3A2R208
8/18/23
223YAS2A2R212
8/21/23
223YAS3A2R215
8/25/23
223YAM3A2R219
8/28/23
223YAS2A2R222
Gills Onions Brand

8 oz cups, diced
yellow onions
643550000658
8/15/23
223YAS3A1Z209
Arizona and
California
Bashas Markets,
Smart & Final, and
Stater Bros.
8/19/23
223YAM4A1Z213
8/21/23
223YAS3A1Z215
8/26/23
223YAS3A1Z220
8/28/23
223YAM4A1Z222
8/12/23
223YAC2A1Z206
California
Stater Bros
8/14/23
223YAS3A1Z208
California
Smart & Final and
Stater Bros
Gills Onions Brand
8 oz cups, diced
celery & onions
643550000696
8/15/23
223YAS3A1Z209
Arizona and
California
Bashas Markets,
Smart & Final, and
Stater Bros
8/21/23
223YAS3A1Z215
8/28/23
223YAS3A1Z222
8/28/23
223YAM4A1Z222
California
Smart & Final
Gills Onions Brand
10 oz cups, diced
mirepoix
643550000788
8/8/23
223YAC2A1Z206
California
Smart & Final
8/11/23
223YAS3A1Z209
8/15/23
223YAM4A1Z213
8/17/23
223YAS3A1Z215
8/22/23
223YAS3A1Z220
8/24/23
223YAM4A1Z222
Gills Onions Brand

8 oz cups, diced red
onions
643550000641
8/12/23
123RAC1A1Z206
California
Stater Bros
Smart & Final
8/28/23
223RAB1A1Z222
8/19/23
123RAB1A1Z213
California
Stater Bros
8/15/23
123RAB1A1Z209
California
Smart & Final
8/14/23
123RAB1A1Z208
Arizona and
California
Bashas Markets,
Smart & Final, and
Stater Bros
8/21/23
123RAB1A1Z215
8/26/23
223RAB1A1Z220
<