THIS SECTION IS FOR NEWS AND INTERESTING STORIES RELATED TO FOOD, NUTRITION AND FOOD PROCESSING. THEY ARE NOT NECESSARILY RELATED TO KOSHER BUT MAY BE OF INTEREST TO THE KOSHER CONSUMER, MANUFACTURER OR MASHGIACH.
The following interesting news is from the techcrunch.com on July 16, 2014.
As part of a class as a proof of concept, three students at MIT have created a homemade ice cream printer that extrudes soft serve and immediately freezes it so that it can be layered on a cooled plate.
The following news is from the www.financialexpress.com on July 9, 2014.
Twenty percent of food items from restaurants and food outlets sold in India were found to be substandard or aduterated. 46,283 food samples were tested by Indian government laboratories and 9,265 samples were found to be adulterated and misbranded.
The following information is from the Newhope361.com on July 9, 2014.
The FDA gluten-free labeling regulation will go into effect on August 5, 2014.
FDA Guidance documents
This rule is for entities that choose to make a "gluten-free" claim on their food labels.
Gluten free neans no wheat, rye, barley, or their crossbred hybrids. An ingredient that is made from a gluten-containing grain and that has been processed to remove gluten, if the use of that ingredient contains 20 parts per million (ppm) or more gluten.
Gluten-free products must contain 20 ppm gluten in a concentration level rather than an absolute quantity of gluten in a food. It is equivalent to 20 milligrams of gluten per 1 kilogram (or 1000 grams (g)) of food.
An ingredient that is made from a gluten-containing grain that has been processed to remove gluten, such as wheat starch, must result in under 20 parts per million gluten in the finished food for the food to be labeled "gluten-free." This product must contain the statement that the ingredient has been processed to remove the gluten and include contains wheat in the ingredient statement.
A "gluten-free" claim also can appear on the labels of foods that inherently do not contain gluten (e.g. raw carrots and grapefruit juice).
The following news story is from the Olive Oil TimesCPSC on July 4, 2014.
The Olive Oil Commission of California was cerated for olive oil producers and growers in to self-govern their industry and improve consumer confidence in olive oil qualiy. They are recommending grading and labeling standards applicable to California olive oil producers who generate 5,000 or more gallons per year. If the Commission recommendations become law, they will only apply to California oil but may eventually affect all U.S. and importer standards.
"A few highlights for labeling standards include:
Terms such as, "Pure," "Light," Extra Light," and "Super Virgin" on olive oil labels should be prohibited because they mislead purchasers as to the oil characteristics.
One hundred percent of the bottles of California oil should be from olives grown in California.
If varietal names appear on the label, they should be listed in weight order.
If the harvest date appears on the label, all oils in the bottle should have been harvested during the same harvest period.
All labels should include information that allows for traceability of the oil throughout its growing and processing stages.
Refined olive oil blend should not be labeled as olive oil."

The report also suggests a number of quality assurance measures, some of which differ from current standards
The following safety alert from the CPSC on May 22, 2014.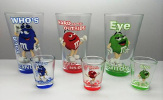 Charles Products, Inc. (CPI) announced today that it is voluntarily recalling shot and pint glasses identified below sold exclusively through M&M'S World retail stores in New York, Las Vegas, Orlando and London because glassware may exceed the Food and Drug Administration's ("FDA") guidance levels for leachable lead and cadmium.
Glasses with an image of the Red M&M'S character and the words "Hard on the outside, soft on the inside;"
Glasses with an image of the Blue M&M'S character and the words "Who's your candy?;" and
Glasses with an image of the Green M&M'S character and the words "Eye candy.
Through its internal compliance and independent laboratory product testing program, the company became aware that the glassware may exceed the Food and Drug Administration's ("FDA") guidance levels for leachable lead and cadmium. Both lead and cadmium are heavy metals found in the environment that accumulate in human bodies. Both can cause serious health complications at high levels. These glasses should therefore be returned and should not be used for the consumption of beverages, alcoholic or otherwise. 1,202 pint glasses and 6,335 shot glasses have been sold between the dates of January 8, 2014 and April 16, 2014. No illness related to this product has been reported to date. The recall only applies to the SKU #s below and no other products are affected.
The products that are subject to this recall are only the pint and shot glasses with printing on the inside pictured below. A picture of the label located on the bottom of each glass is also included.
| Material | SKU | Description |
| --- | --- | --- |
| 2000835986 | 835986 | SHOT GLASS RED |
| 2000835989 | 835989 | SHOT GLASS BLUE |
| 2000835990 | 835990 | SHOT GLASS GREEN |
| 2000835993 | 835993 | PINT GASS GREEN |
| 2000835991 | 835991 | PINT GLASS RED |
| 2000835992 | 835992 | PINT GLASS BLUE |
Consumers who purchased the recalled shot and pint glasses with printing on the inside should contact M&M'S World at the contacts above for a full refund or may return them to one of the four stores where the items were purchased:
M&M'S World New York City
1600 Broadway
New York, NY 10019
M&M'S World Las Vegas
3785 South Las Vegas Blvd
Las Vegas, NV 89109
M&M'S World Orlando
8001 S. Orange Blossom Trail
Suite 1132
Orlando, FL 32809
M&M'S World London
1 Swiss Court
London
W1D 6AP
The following news story is from the nutraingredients.com on July 8, 2014.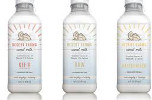 Desert Farms, a company that produces Camel Milk is trying to market camel's milk products as a superfood since it is lower in fat that cow's milk and is high in insulin.
Camel's milk costs $16 for a pint of pasteurized whole camel milk. The milk comes from Amish and small family farms. There are 18,000 cows for every camel in the United States.
The following news story is from the Foodsafety.com posted on June 18, 2014.
Foodsafety.com has an article on what is latest and what companies need to know about FSMA.
The following are relevant documents for companies regarding FSMA:
The following news story is from the Wall Street Journal and Olive oil times and incontestable and Olive oil times posted on June 11, 2014.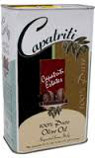 Kangadis Food Inc., a food importer in Islip, Long Island has asked a bankuptcy judge to decide how much they owe customes for allegedly selling processed olive oil as pure.
Kangadis Food had been sued by the North American Olive Oil Association (NAOOA) for selling pomice oil as extra virgin olive oil. The olive oil was sold as the Capatriti brand which was sold for one-third to one-half the price of compable products. This suit was settled without admitting liablity.
Kangadis Food was then sued in a class action suit that is scheduled for trial in September. The company filed for Chapter 11 Friday in U.S. Bankruptcy Court in Central Islip, New York, saying the approximately $1.4 million in legal fees it has racked up over the past year and a half have hurt what is otherwise a profitable business.

The following news story is from the YeshivaWorld on June 1, 2014.
A number of restaurants are reinventing Jewish deli food such as "Artisanal gefilte fish. Slow-fermented bagels. Organic chopped liver. Sustainable schmaltz". Chefs are combining Eastern European Jewish food with modern culinary ideas.
The following Israeli news alert from the YeshivaWorld on June 1, 2014.
A cook at the Eyal Hotel in Jerusalem has been diagnosed with Hepatitis A. The Israeli health ministry is asking guests who ate breakfast in the hotel between the 18th and 23rd of May to check with their doctor regarding getting vacinated.